Lick-able Wallpapers??? Is that serious! Well yes it is. Specially at the time when emerging cake shops can't afford giving away free cookies or baked items. Talking about this idea, The McVitie's Jaffa Cakes got a really non conventional advertisement approach for promotion of their products, as they installed these lick-able wallpapers in elevators of major offices! Not bad for an advertisement!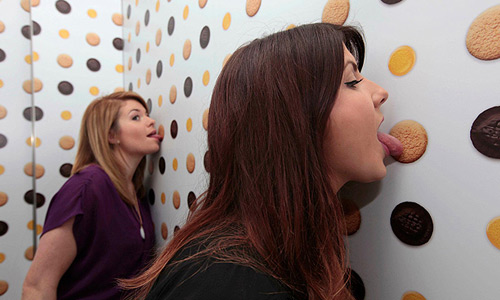 According to them the idea was an inspiration from the movie Willy Wonka & The Chocolate Factory. I wondered if all people will be tasting the same cake? And the answer is No!(Phew). Thanks to the bell boy who will remove the cakes that have been licked. To add a question "What will they be doing with those removed cakes?". i think they would just give them to the person who licked it.
According to Jaffa Cakes, if the advertisement went successful then they will be promoting it in other London offices as well.