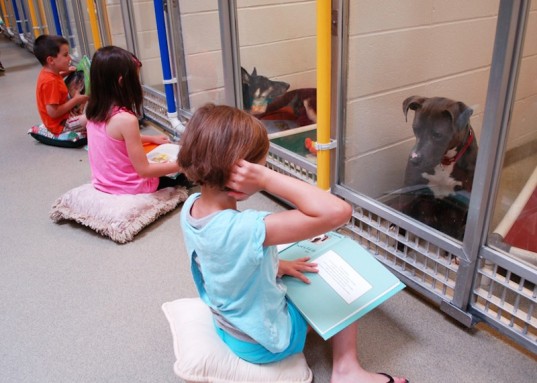 Stories about the powerful bond between animals and people have yet to grow too old for our adult ears. If you ever wondered what the reaction was like when we've read these stories to the animals themselves, you can check out these kids reading to animal shelter pets. The Humane Society of Missouri's 'Shelter Buddies Reading Program' is training kids ages 6-15 to read to nervous, anxious dogs who are waiting for a family that will change their lives. In the process of calming the dogs, the kids are allowed to practice and improve their reading aloud skills and even connect with them.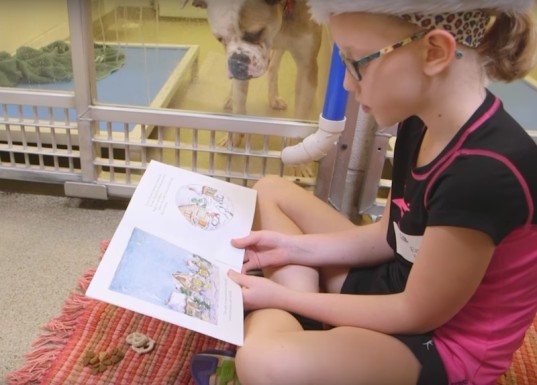 [youtube]https://www.youtube.com/watch?v=zEWW7Gtg6Yw[/youtube]
The popularity of dogs being used in the many different types of therapy programs lies in the fact that they are famously nonjudgmental. By reading to a dog for practice, all the children will get is a loving look in return. As for the dogs, humane shelters tend to be very loud and overwhelming for many of them, so having the children give them attention and read to them in a soothing voice can help them to relax in their surroundings. With the dogs being relaxed, they are made more approachable, which is key to making them more attractive for adoption. Also, as shy pups begin to show interest in interacting, the kids reinforce the positive behavior with treats. While some of the dogs appear to be slightly less interested than others in the books, others look downright riveted and honestly appear as if they are trying to peek at the pictures through the glass doors. Sometimes they even become so relaxed that they fall asleep.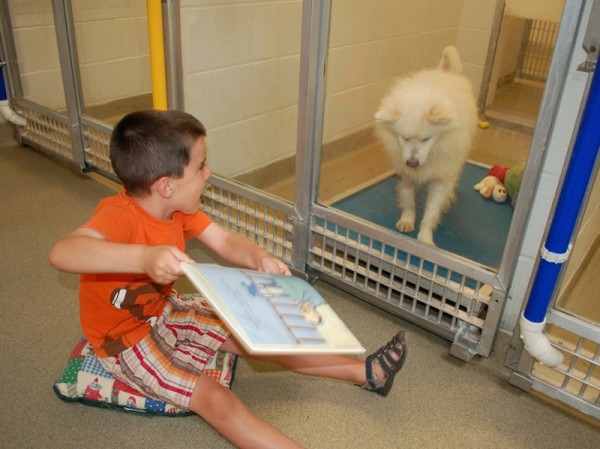 When a child signs up with the humane education program, they complete a 10-hour training that covers teaching them how to read the animals' cues and respond appropriately as well as to develop empathy for these attention-craving animals.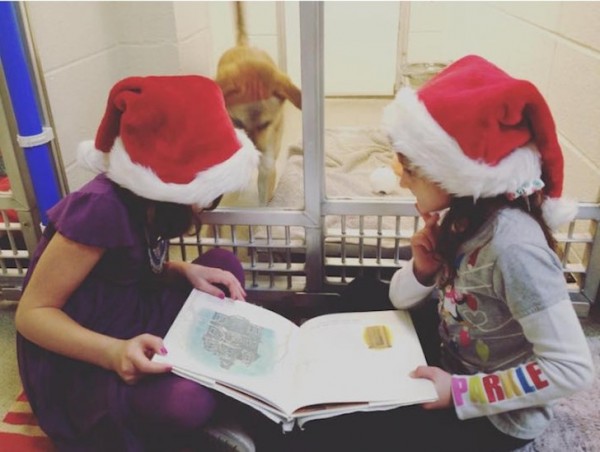 A report from the program director of Shelter Buddies shares that the program has proved to have an amazing effect on some of the dogs and many parents have become interested in signing-up their children for reading.