You might encounter an iPhone next time you are pulled over because of increasing preference of law enforcement for it when it comes to identifying unknown fingerprints.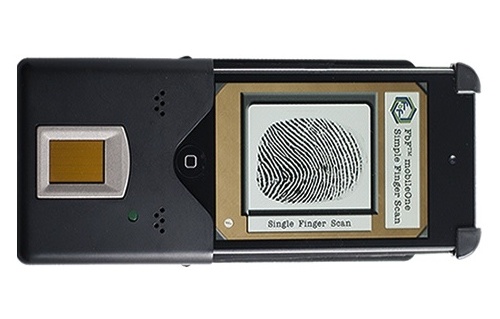 According to Ken Nosker, president of Fulcrum Technologies, why iPhone has been the chosen device is because it considerably shortens the time it otherwise used to take to identify a fingerprint as police officers had to wait while fingerprints are run through a national database. Fulcrum's mobileOne device uses the iPhone to develop biometric devices for law enforcement.
Efficiency and cost effectiveness are the two key benefits of an iPhone fingerprint device as when an officer takes a suspect in for fingerprints, the delay happens to be of hours, and although mobile fingerprinting units are there, their high price means more delays as officers search for the one or two at most that they can afford.