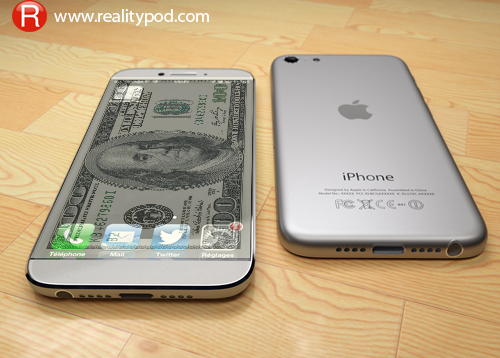 Apple fans are awaiting with bated breathes for the release of  'iPhone 6'. The usual culprits are expected to be classified as new features: thinner phone, bigger screen and  improved camera pixels but what many aren't expecting is a price increase.
According to Jeffries analyst Peter Misek, Apple smart phone users should brace themselves for what he considers a "heftier" price tag. In a company research lead by Misek he states "Our checks indicate Apple has started negotiating with carriers on a $100 iPhone 6 price increase. The initial response has been no, but there seems to be an admission that there is no other game-changing device this year."
Now, we shouldn't get carried away with this, as no official statement from Apple has been released regarding such an increase and as Cult of Mac points out, Misek can be hot and cold with his predictions. He has gotten a few right over the years such as the name "iPhone 4s" when many speculated it would be called the iPhone 5. However, he has definitely missed the beat a few times, with the joker of the pack being his prediction of an Apple HDTV which has still yet to surface.
Misek's report claims that with no other "prime time" smart phones set to release this year, a price hike on Apple's newest device may not be doom and gloom for the company. Misek suggests that even with a price increase, a fraction of the estimated cost, say $50 would be well worth it for the Multi-billion dollar tech giant. However, with a sea of alternative android devices available for significantly less, only time will tell where the loyalty of Apple fans lie should this price increase become a reality.