Ever since Android confirmed the release of their latest 4.0 software update, Ice Cream Sandwich, fans of the operating system have been waiting in anticipation for its instalment on current gadgets. The first smartphone to receive the upgrade was Samsung's most recent flagship handset, the Nexus. Samsung Nexus phones began to install the update on December 16th, although due to a reoccurring glitch the distribution had to be halted four days later and will resume, hopefully with issues resolved, sometime over the next month. By the time the next batch of Samsung phones are ready to receive Ice Cream Sandwich all bugs should be ironed out.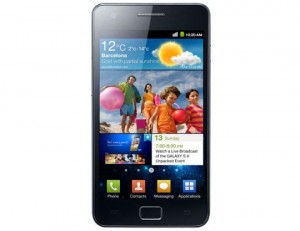 The other Samsung device that has been confirmed to be in line for the ICS update is the extremely successful Samsung Galaxy S2. After a great deal of back and forth, Samsung did announce that two of its other popular devices, the original Galaxy S and the Galaxy Tab, would not be receiving the update and would instead remain running previous versions of the Android OS. However, conflicting reports now suggest that harsh customer backlash has caused executives to reconsider that decision as it was not popular with fans.
As a consolation prize for owners of the earlier devices, Samsung did suggest the preparation and release of a "Value Pack". This pack would include various features and functions of the Ice Cream Sandwich update, but would be designed to run on an older piece of technology that may not be able to handle some of the more demanding aspects of ICS. Whether this middle ground will be enough to satisfy disgruntled fans is another matter entirely. Presumably Samsung will soon announce their decision one way or the other. They do, however, have more pressing concerns, resolving the Nexus battery issue mentioned above foremost among them.