We all remember Steve Jobs' short email response to a fan asking about iPhone tethering to iPad. "No.", the CEO said but we already knew such a move will not be supported officially by Apple since the company will prefer to have you purchase the iPad 3G instead of using your iPhone data plan to connect your iPad Wi-Fi to the Internet while on the go.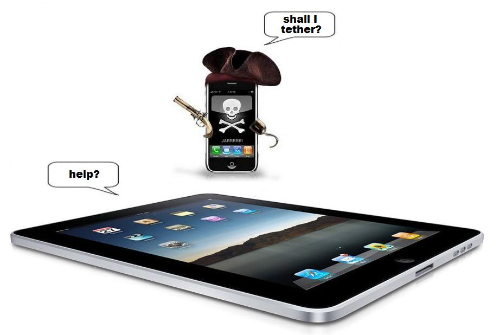 But, now it seems that such an alternative is unofficially possible. Instead of paying an extra $130 for your choice of iPad 3G you can simply tether your iPhone, or any other handset for that matter and share your mobile data plan with the iPad. We'll warn you though that doing it could void your iPhone's warranty and may ultimately result in some extra trouble headed your way from both your carrier and Apple.
So how does one tether the iPhone to the iPad? Well check the video below first:
[youtube]http://www.youtube.com/watch?v=ijc7unTc1zM[/youtube]
As you can see, for this experiment you will need an iPhone and an iPad. Before attempting tethering you'll need to make sure you have a dependable (read unlimited) data plan for your iPhone just so you won't have any surprises from your next cell phone bill.
Then you'll need to jailbreak your iPhone. There are plenty of programs around the web to do it and there are plenty of jailbreaking clients for Windows and Mac OS X that come with detailed instructions on how to do it. Most of them come from the iPhone Dev Team so you won't have any problems finding one that suits you best. Why do you have to do that? Well you need an application called MyWi (not available on iTunes of course) which will let you tether your iPhone 2G/3G/3GS to any device for just $9.99.
In other words you're paying $10 for turning your iPad Wi-Fi into an iPad 3G and thus saving $120 since you're not going to get the iPad 3G anymore. Furthermore you're also saving from $15 or $30 per month since you won't have to add a new iPad-dedicated AT&T plan. But you might consider investing in an extra iPhone battery since that mobile hotspot will eat away the battery of the handset pretty fast.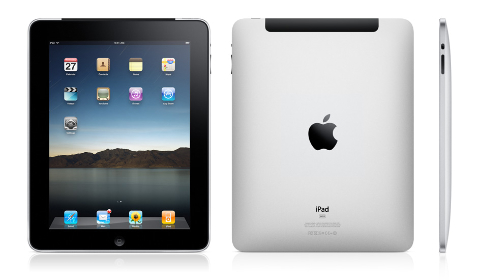 Once you have the app and decide to run it, you'll be able to surf the Internet on the iPad by simply using that 3G connection from that iPhone of yours turned into a mobile hotspot by MyWi. Of course you'd be doing this on your own at the risk of being forever banned from the Apple Heaven.
How to get MyWi for free
See the video tutorial after the jump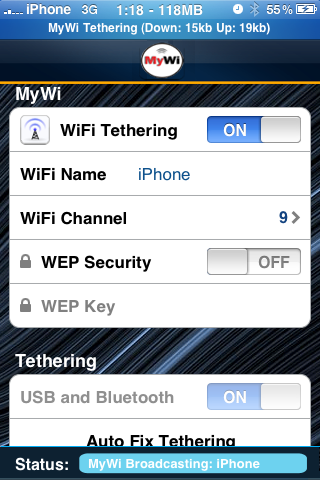 [youtube]http://www.youtube.com/watch?v=qDVOv-Q9EMk[/youtube]
Will you buy an iPad 3G or tether your iPhone's data plan to a Wi-Fi iPad (you can answer honestly, we won't tell a soul about it)? Of course there's always Sprints' Overdrive solution that will also bring the Internet to the iPad Wi-Fi