If you want to surf the web with a proxy on Android and can't/don't want to root your device then Opera Mobile is the solution.
If Opera Mobile is not installed on your phone then go get a copy from the Android Market. Or if you don't have Internet access on your phone, then download a copy from Opera's website and transfer it to your phone:
http://ftp.opera.com/pub/opera/android/mobile/10.1/
Once you have connected to the Wi-Fi network with the proxy and have Opera Mobile running:
1. Type opera:config into the address bar then enter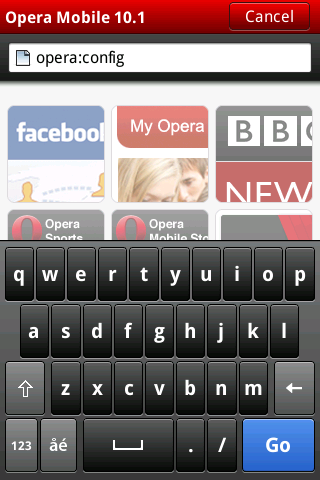 2. Scroll down the page until you get to Proxy and click it to display the settings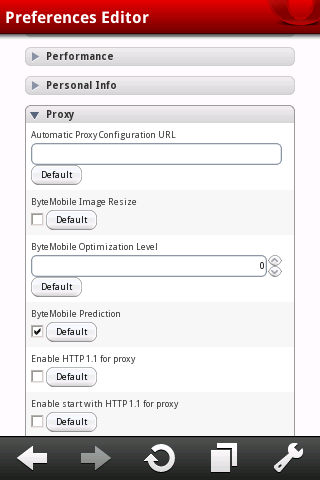 3. Now Scroll down again until you get to HTTP server and HTTPS server and in these two fields type your proxy information in the format address:port (e.g. my.proxy.com:3128)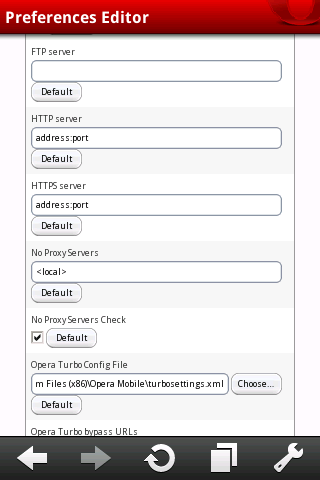 4. Scroll down more until you get to Use HTTP and Use HTTPS and tick both boxes then click on save lower down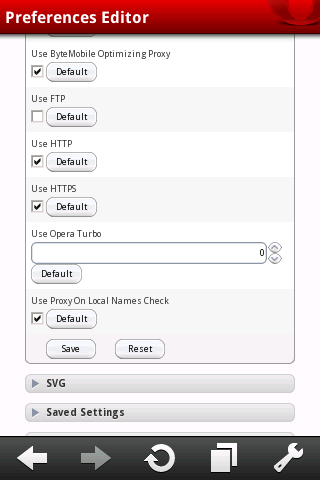 5. Now close the window and go to any site and the proxy should be working on Opera Mobile, and if your proxy server needs a username and password a popup will tell you to enter them in after you try going to any site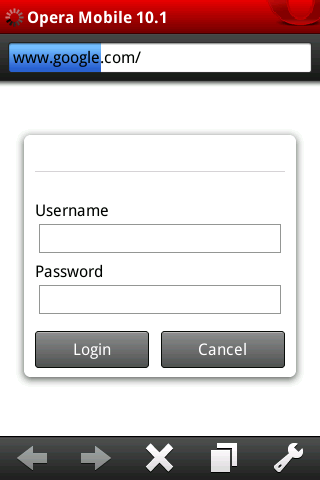 Alternatively, we have another solution to this but this surely requires some expertise.
As there is no UI for proxy settings for android web browser. But the android web browser will read the proxy settings in its settings database.
Here is the instructions to enable the proxy in the android web browser.
> adb shell
# sqlite3 /data/data/com.google.android.providers.settings/databases/settings.db
sqlite> INSERT INTO system VALUES(99,'http_proxy', 'proxy:port');
sqlite>.exit
You can talk to settings.db for more information.
sqlite> SELECT * FROM system;
sqlite> .tables
sqlite> .databases
sqlite> .schema table_name
sqlite> more SQL expression to talk to the tables
Don't forget the ';' at the end of the SQL expression.