How to Get Started as a Wedding DJ
Being a wedding DJ can be done part-time, but with all the competition out there, and if you want to make money, you will need to do it full-time. The tips below will get you started.
Preparing to be a Wedding DJ
Most people are familiar with club DJs. They play at a nightclub or a music festival. Generally, they stick to one genre of music, which is usually dance, trance, or hip-hop. By contrast, the wedding DJ plays at private (or booked) venues for a special event, such as a birthday party or wedding. Because the guests tend to be of different ages, several genres of music will be needed to satisfy the audience. Thus, the wedding DJ needs to know most genres and a huge number of individual tracks. The wedding DJ will have to be prepared to play for the duration of the event, including the bridal march, the couple's song, and throughout the reception.
You will have to make a financial outlay to own all the necessary equipment. Make sure that you have everything needed in case a piece of equipment breaks or a battery goes flat. Have backups of the playlist you are using and an alternate method of playing it.
Ideally, you will go with digital equipment such as a laptop (with sufficient internal storage capacity and several USB ports) and DJ software. You will also need a DJ controller for mixing songs. Check that the DJ software and controller work together. Also, get headphones and spares as they tend to get dropped or stood on. Other equipment you will need includes an amplifier and speakers, a DJ booth monitor, and cables. Now you are ready to begin.
Music should be loaded onto your laptop and backed up so that you don't lose your song lists. These should preferably be organized into genres and time periods so that you can put together a suitable list for almost any group easily. At the same time, you will want to create several standard lists.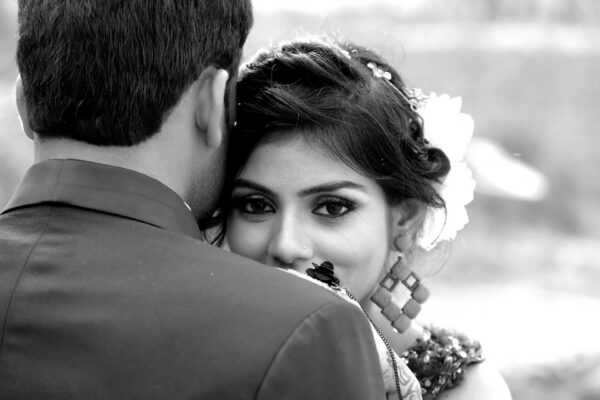 Simple Rules for Wedding DJs
As a wedding DJ who runs it as a full-time business, there are several basic rules to stick to. For starters, you need to advertise your business. This requires having a website. Luckily, there are free templates that allow you to create your website from scratch and for it to grow with you. A good tool will enable you to link to social media so that you can promote images and videos of events you did the music for.  It will also enable you to do bookings and quotes and collect deposits and payments. A website is necessary if you want to be seen as a professional and not an amateur.
Being professional is rule number one. In all your dealings with prospective customers, keep this in mind. You don't want to come across as a music-crazy beginner hoping to make a few extra bucks. Remember that this is your profession and livelihood. At the event, remain polite and well-mannered with all the guests. They are potential clients. Have some business cards on you that you can hand out if someone makes inquiries for another wedding.
Your website should reflect this professionalism. That means always being prompt and courteous when handling inquiries or putting up information. At the same time, you want your site to show that you are effective, so it is helpful to include images that reflect the guests at functions having a great time dancing.
Get all the arrangements and pricing agreed before you accept the work. For example, if the reception goes on longer than expected and you have been retained for x hours, what is your overtime rate per hour to continue playing? Once the wedding starts, there is no time to deal with unasked questions and the couple will not be impressed if you bring up issues for clarity once the wedding has started.
You should already know what type of crowd you will be playing for, any special songs that must be played, and whether to avoid certain genres. If possible, get a list of the songs you should and shouldn't play. You also need to know if you should take special requests or stick to a pre-arranged list. Of course, if the bride or groom asks for a specific song, you need to be flexible enough to include it, but you want to avoid guests randomly asking for requests as this can throw your planning out.
Arrive ahead of schedule and set up your gear. Ensure that you have backups in case equipment fails. Don't forget a long cable as you may have to set up at a distance from a power supply. You may also need to make use of adaptors, so have these with you.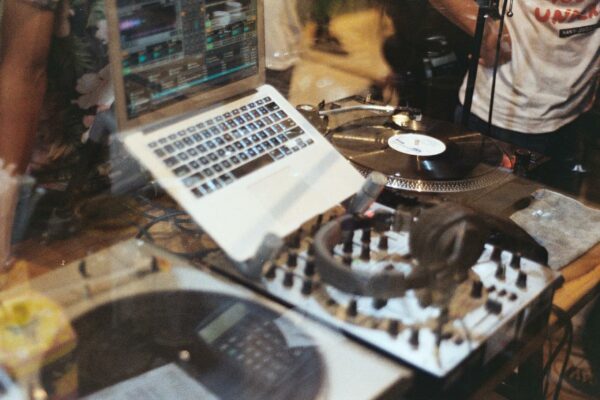 Practice Makes Perfect
As a new wedding DJ, you don't want to turn up at your first event unprepared. Make sure to put in the practice so that everything goes smoothly. While many wedding DJs will practice at home, there is usually a requirement to keep the volume down and not to keep playing for extended periods.
Fortunately, you can hire a studio that is soundproof and allows you to practice for as many hours as you need to, as often as required. For example, Pirate.com provides equipped DJ studios. These come with a full DJ setup and are available in the UK, USA, and Germany. For more information, see their beginners DJ setup guide.
Make sure that you are comfortable with all your equipment and moving between pieces. Decide if you are going to stick to one genre for a set period or mix the genres throughout the evening. As people of all ages attend weddings – from children to grandparents – your playlist needs to cater to all ages and tastes. You also have to keep cultural sensitivities in mind with your choice of music.
Practice several different lists so that you are prepared for most groups. You should be able to play for dissimilar groups, for example, if the wedding couple is of mixed races or are getting married late in life and have a much older guest list. There may be children present and they will also want to dance. So, include some suitable songs to cater to very young guests as well as the adults simultaneously.
Know what you are going to play when guests are seated and when you must change to music that will get them dancing. If the venue is only booked for a certain length of time, you will need to change to quieter, more mellow music to start winding the party down. All of this should be practiced at the studio.
Once you have all your equipment, a lot of music from different genres, your website set up, and your business cards printed, you are ready to start your career as a wedding DJ. Keep in mind the few simple rules, such as being professional, and getting all the information you need ahead of the event. Thereafter, you will have to practice until you feel fully competent to handle all the different bits and pieces of your DJ gear. Remember to stay current by listening to new music that comes out and being familiar with changing genres. You will also want to update your song lists with these additions.