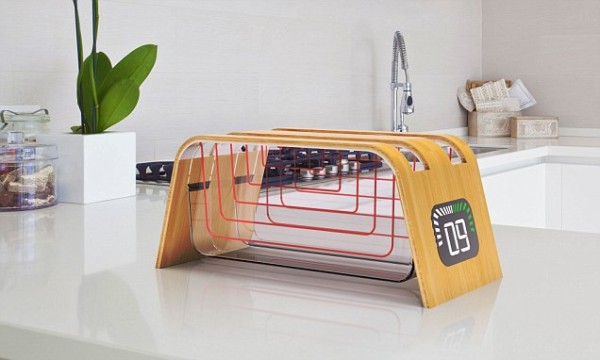 I can attest that getting toast to be as we wish is not so easy. You can choose a setting on your toaster that vows to make your toast a certain way, but sometimes the result isn't as the setting had promised. It will either look like it was hardly cooked at all or burnt to a crisp. This problem has been solved with a glass toaster that was made by a designer. On account of having a transparent glass structure, you are allowed to keep a tab of how brown your toast is being made. There are also built-in heating coils that can cool the toast down to make it safer to touch.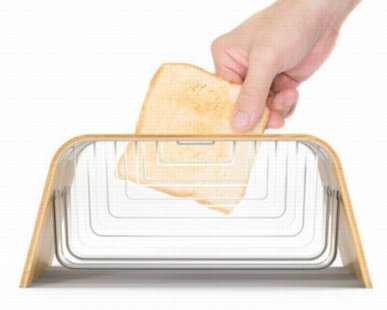 Designed by Ohio-based industrial designer, James Stumpf, the invention is called the Eco+toaster. The invention is comprised of a steam-bent bamboo frame and glass toasting slots that are embedded with heating coils. Instead of going for the traditional pop-up mechanism that ejects the toasts from the trays, Mr. Stumpf went for using wider slots that allows you to pick the slices up with your hands when you think that it is done to your liking.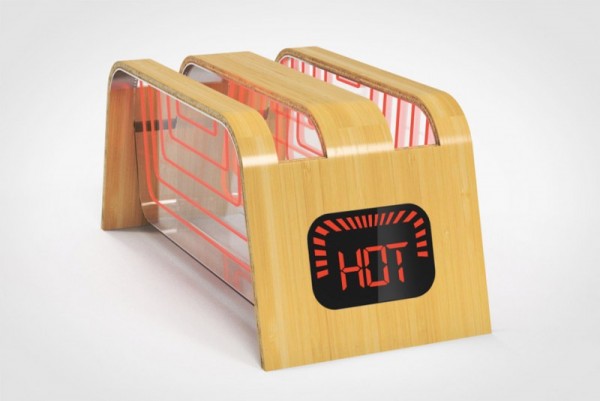 In addition to its unique structure, there is a 5cm x 2.5cm touchscreen on the toaster, used for managing the heating setting and also for warning you when the toast is too hot to grab. There is however also a quick-cooling technology to help with bringing the toast's temperature back down while still keeping it crispy and warm to eat.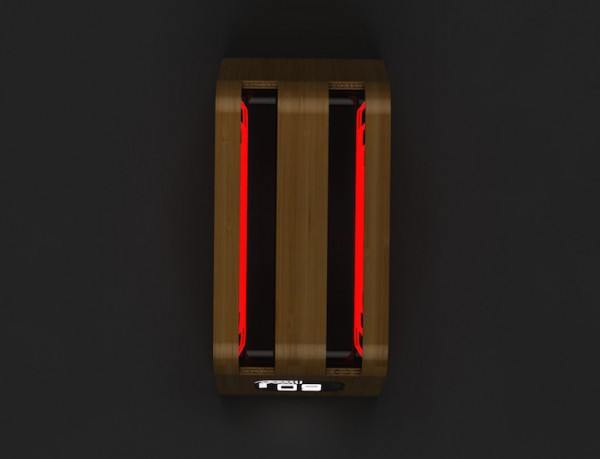 The Eco+toaster is one of the three concept kitchen appliances that make up Mr. Stumpf's three-part series. According to his blog, each appliance has been built with as little metal and plastic as possible. The date of the appliance's release on the market remains unknown.