Using your bike with wheels is not so much of a good idea in this time of winter as you could hurt yourself with the amount of skidding that could happen. While roller skaters were accommodated during winter season with ice skates, bike riders weren't given this sort of opportunity, up until now. Now, kids will be able to ride around on ice as if they are casually riding a bike on the way to school with a new bike that was developed in Buffalo, New York. This means you will no longer have to learn to ice skate to enjoy the icy winter glaze.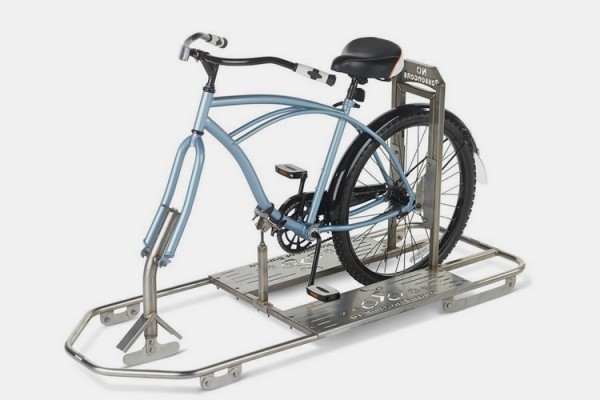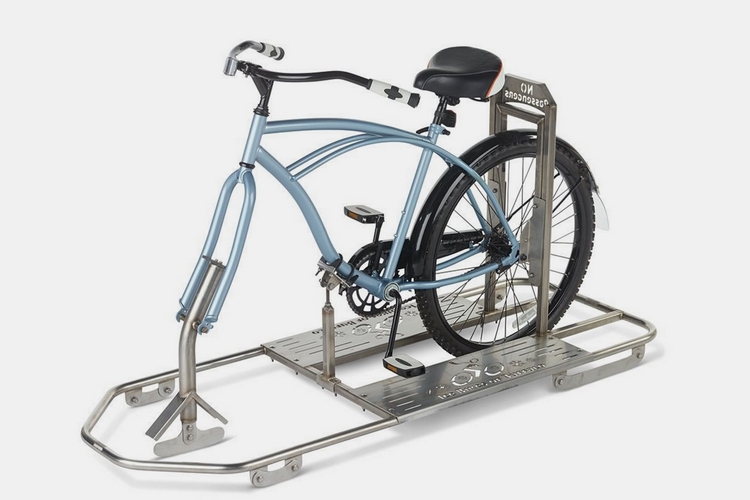 With nothing much left to do before riding it but to drag it to the space that has an expanse of available, you can still enjoy riding a bike in the winter without having to worry about skidding and causing yourself danger. The Buffalo Icecycle is like a regular bike only its front wheels were swapped with a skate blade that enables steering. In addition to the blade at its front, the bike is equipped with a frame that also has blades for gliding on ice. Pushing is taken care of with the studded rear tire that rotates upon being cycled.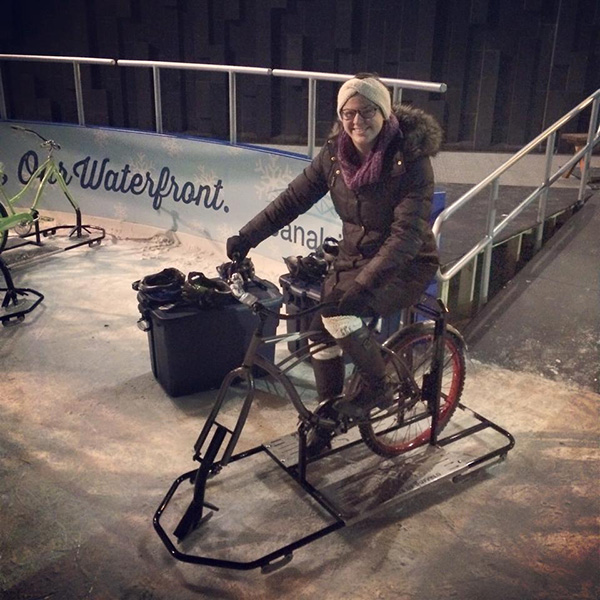 The 67 x 24 inches (l x w) measured frame's base is also large enough to ensure that you do not topple over while on the bike and it is made of stainless steel to help rust prevention during the months that it has to be left in the garage when there is no ice to ride it on.
The Buffalo Icecycle is available no for a price of $2,500.