Deceitful phishing emails have been received by many people, disguised as an official email from Apple regarding the next generation iPhone.
These days phishing attacks have become rather common but attackers are trying to take advantage of the excitement around Apple's next generation iPhone.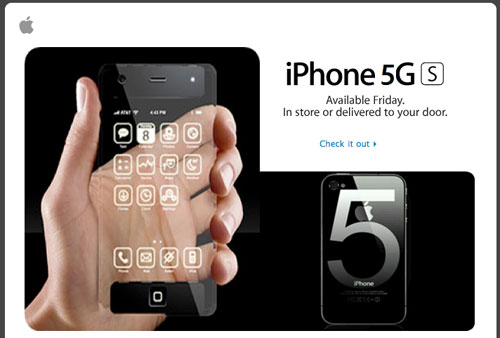 The latest email, pictured above, pretends to be from Apple regarding the launch of iPhone 5. It entices users to click on "Learn More" by cobbling together various photos from internet. The learn more link, however, leads to a Windows executable which we presume to be malware, so we warn readers to avoid clicking on any link from these emails.
Please be particularly careful as the core objective of these phishing emails is to acquire Apple IDs and personal information from unwary users.