Android phones are reportedly the most popular operating system in Britain and one of the reasons behind this brilliant rise is the increasing quality of the applications available on Android phones.
After years of lagging behind Apple and the iPhone series in terms of applications, now owners of phones like the Samsung Galaxy S and the Nokia N8 can enjoy apps just as good as those available on the iPhone 4. Here are some of the best new applications available for Android phones in the month of April 2011.
Tap Tap Revenge 4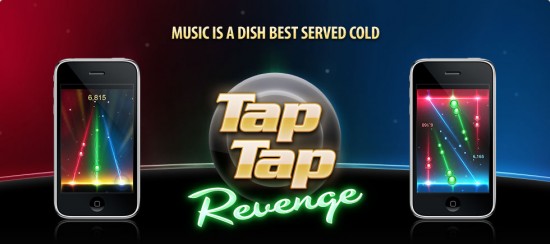 The Tap Tap Revenge series has proved extremely popular on Android handsets, mainly because it is unbelievably good fun! In essence the game is similar to Rock Band; you have to tap the screen when the music beats. The game looks really pretty and is really addictive so beware when you download it, it could keep you very busy.
GO SMS Pro
The upgrade of the very popular GO SMS, this new text messaging client has plenty of features including multiple languages and Emoji icons and Gestures. This makes text messaging both easier and more enjoyable, which can't be a bad thing.
Geared
Puzzle games are all the rage at the moment and gear games one of the most popular types. Basically you have to place gears on the screen to achieve certain tasks and the best thing about this game is that it does not operated just on a grid like the majority of others, you can place the gears anywhere. There are 150 levels and they get very hard indeed, so you will have hours of fun trying to solve the variety of puzzles.
Top Ringtone Maker Pro
If your like me and don't enjoy trawling through endless ringtones in search of the right one, you can use this great app and make your own. One of the widest varieties of songs on any similar app and easy to use search features mean that this is one of the most comprehensive ringtone programmes around.