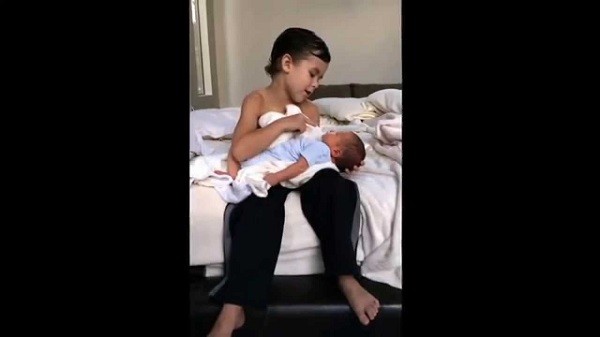 Often times the hard challenges and changes that a family endures is "wiped out" on the arrival of a newborn baby. This is simply because all the family members will want to gather around to take a look at the baby and experience those important moments of the baby's life as they grow up.
If there are other young children in the house, it is also likely that they will throw more tantrums from having a little jealousy towards the newborn and act out in an effort to receive more attention. That was however not the case in this video that has gone viral of a 6-year-old that has seemed to figure things out. Whether his parents were able to prepare him for the arrival of a new brother or not, this boy will undoubtedly be a great big brother.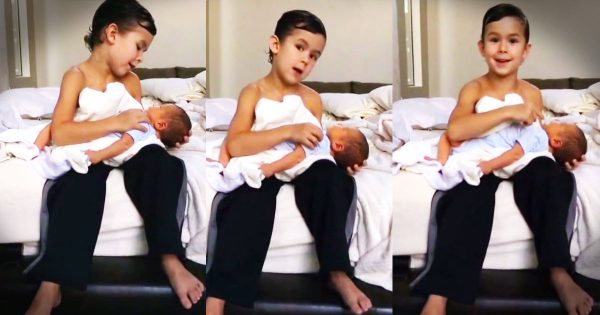 The 6-year-old offers tenderness and comfort to his baby brother as he sings a beautiful lullaby to him, a lullaby that is about all the things he likes about his new sibling, while cuddling him. From his hair and beautiful eyes to his tiny hands and ears, the amazing brotherly love shown in the video will totally melt our hearts.
Check out the sweet video for yourself below.
[youtube]https://www.youtube.com/watch?v=Taqq1JKJpAk[/youtube]