The day that America gained its independence is here! Today, 4th of July, you can expect to see many people parading around in the colours of the American flag. This day allows American citizens to come together to salute their country. While some people will be joining the parade on the streets, others may be at a party with their friends or simply celebrate in the comfort of their own home with their family. Nevertheless, all American will be boasting the red, blue and white on that day.
Otherwise from the clothes or costumes that we'll be wearing, we'll need to find a way to incorporate these colours in our decor or things that we'll be using too on the public holiday. Here is a list of cool DIY crafts that may help you.
1. American Brand Water Bottles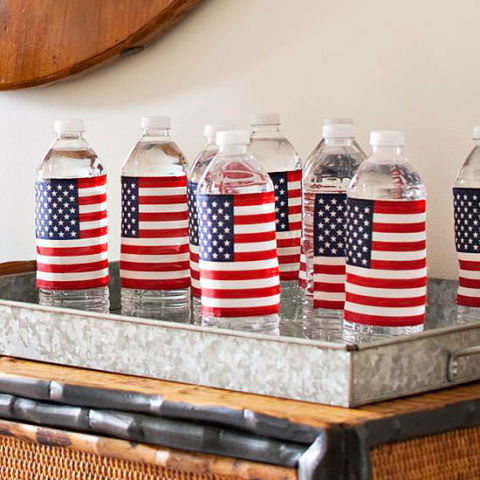 With all the parade activities that are going to happen, we are going to need to be drinking a lot of water. You can add some style to water bottles by wrapping them with small American flags that you can pick up for cheap at dollar stores.