Mac OS X offers its users to customize different elements of the operating systems. System preference program of Mac OS X is the one which allows users to customize the operating system. By setting these preferences you can boost the speed of your operating system and save time. The five most popular preferences are:
Freeze caps lock:
Follow below steps to turn off the caps lock so that your operating system ignores it when you press it accidentally.
Go to keyboard and mouse preferences.
In the keyboard tab, click Modifier Keys.
Select No Action for the caps lock menu.
Conceal the dock:
It is good especially for the laptop users to hide the dock when not needed.
Open the Dock Preferences
Enable the option of Automatically Hide and Show the Dock.
Show date and day in menu bar:
The date and time preference pan contains a lot more settings then simply showing the time in menu bar. You can try those settings.
Customize Spotlight searches:
In the spotlight preference tab click the search result tab to change the settings. These settings will make the spotlight to search only those items that you want.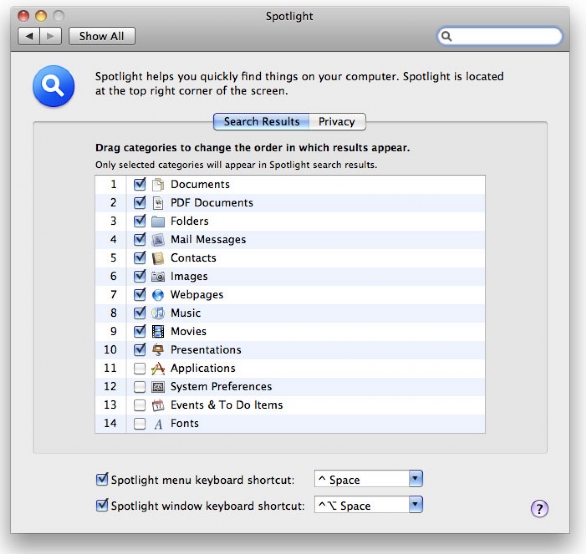 Activate Exposé:
Apple's Exposé is the tool that allows you to display all windows by pressing particular keys. You can also customize these settings in Expose and Spaces Preference pane.