No 8. HTTP Authentication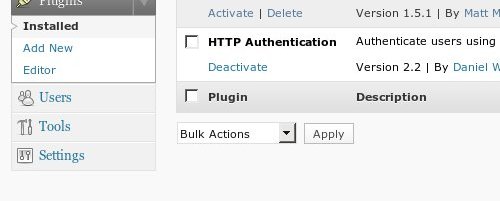 This plugin allows you to use an external authentication source in WordPress. It features use of pluggable functions for authentication and the latest version boasts revamped multi-user support. The authentication modules include Apache's basic HTTP authentication among many others.
Go here to download.
No 7. AskApache Password Protect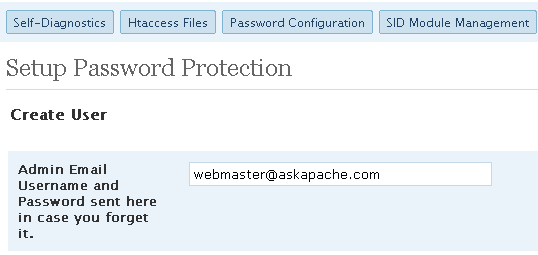 Instead of mingling with your website, this plugin adds multiple layers of security to you blog by adding password protection to your wp-admin directory, your wp-includes, wp-content, plugins etc. It gives you the option to either have basic HTTP Authentication or operate your site using the more secure HTTP Digest Authentication.
Go here to download.