Ranging from the grand buildings and high towers to vast stadiums, 2012 was the year that brought the biggest and boldest builds for the year.
10. Olympic Stadium, London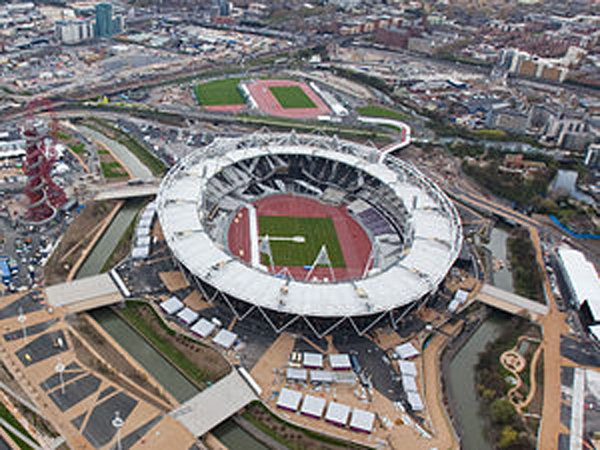 2012 Summer Olympics are over now and no doubt, they ended in a great way. The interesting part is that the oval shaped Olympic park with the seating capacity of 80,000 used only 10,000 tons of steel whilst 42,000 tons of steel were used in Beijing's bird's nest.
[youtube]http://www.youtube.com/watch?v=AFut7NXV5rI[/youtube]
9. Aizhai Suspension Bridge, China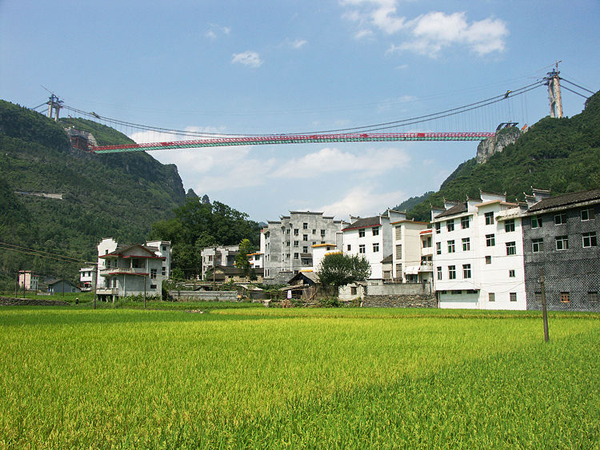 Aizhai suspension bridge was officially opened in March 2012. The bridge is nearly 1200 feet over Dehang Canyon and is about 3858 feet long (measuring tower to tower). Two mountains on both sides are used by the engineers to connect two tunnels. If you do not have acrophobia then you can enjoy the best while driving over it.
[youtube]http://www.youtube.com/watch?v=VfEftIiICYM[/youtube]
8. One World Trade Center, New York City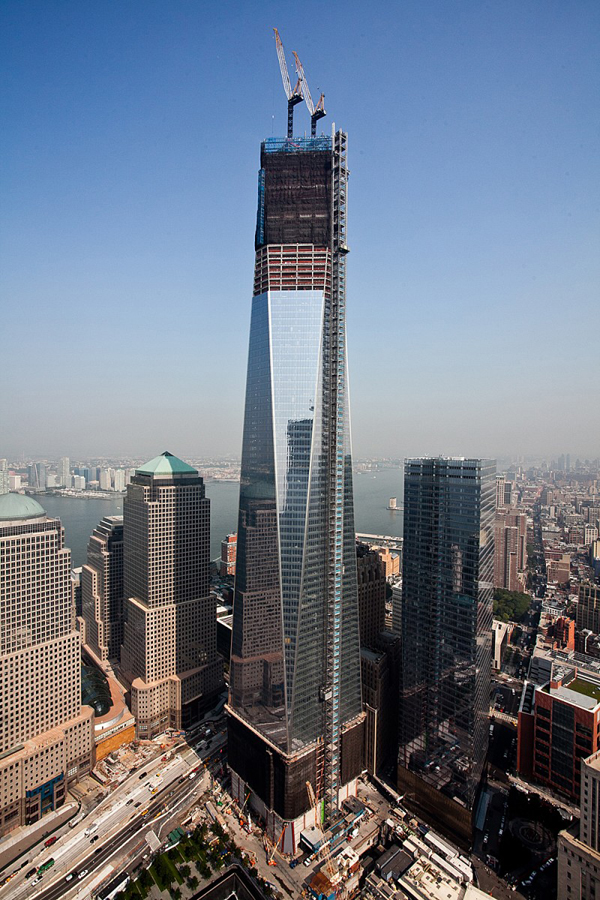 Though it is under construction and will get completed in March 2013 but with the completion of 105th floor in October 2012 One World Trade Center officially became the New York's tallest building. Occupying 2.6 million square-feet, the building will be having offices, restaurants and retail space.
[youtube]http://www.youtube.com/watch?v=oWBrnu3B_64[/youtube]
7. T30 Hotel, China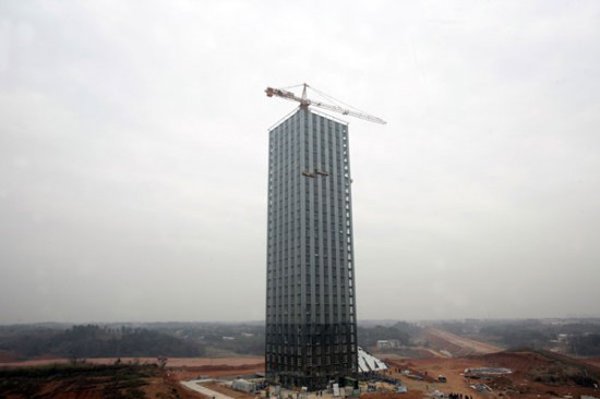 A 30 story high building comprising of 350 guest rooms, swimming pool and a helipad was built in just 15 days (360 hours). However, the story does not end here as the company aims to build 220 stories sky city tower in 90 days.
[youtube]http://www.youtube.com/watch?v=Hdpf-MQM9vY&list=PLA37E1527E3685F8D[/youtube]
6. Russky Bridge, Russia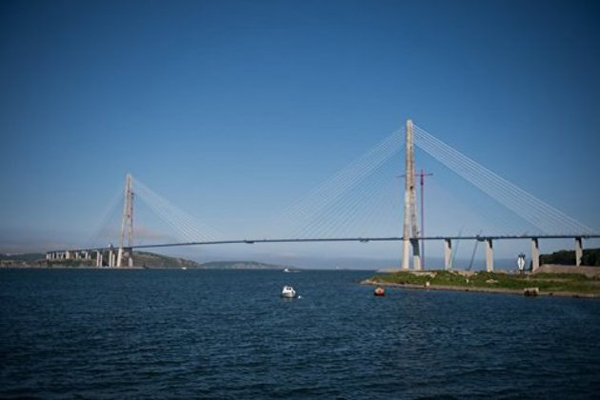 Russky bridge completed in July 2012 connects Vladivostok to Russky Island in southeastern Russia. It is the world's longest bridge hanging with the help of cables. There are three segments but central channel is 3600 feet long nearly the length of Golden Gate bridge. The bridge uses world's longest cable that stretches about 2000 feet.
[youtube]http://www.youtube.com/watch?v=Z6GH4FjHaL0[/youtube]
5. Aquatics Centre, London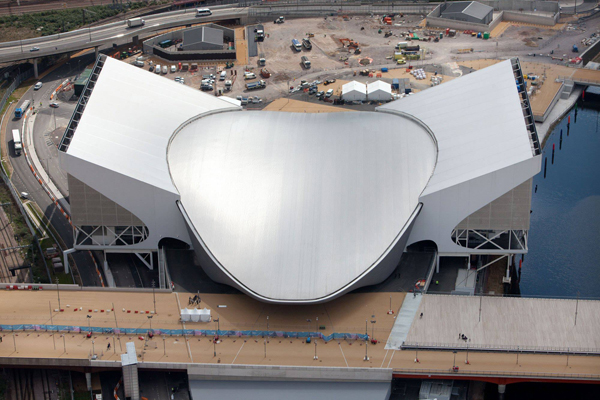 Aquatics centre contains three pools, two swimming and a diving pool holding 2.6 million gallons of water. The most beautiful part is the roof, if you get a chance to see it you can never forget the incredible view. Ricky Barens, Olympian gold medalist was also very pleased to see such an amazing venue.
[youtube]http://www.youtube.com/watch?v=cZ-IkXqDoNY[/youtube]
4. Barclays Center, Brooklyn, N.Y.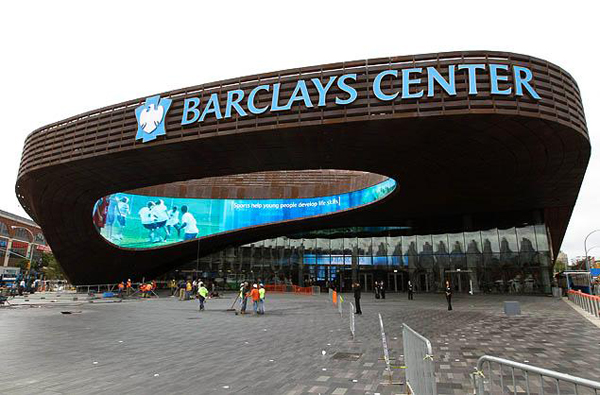 Although NBA arena is known as a major accomplishment but the $1-billion Barclays center is worth admiring. Spanning across an area of 6,75,000 sq feet reveals the colors of Brooklyn's famous brownstones.
[youtube]http://www.youtube.com/watch?v=dTFAzL_qOG4[/youtube]
3. Circle Line, Singapore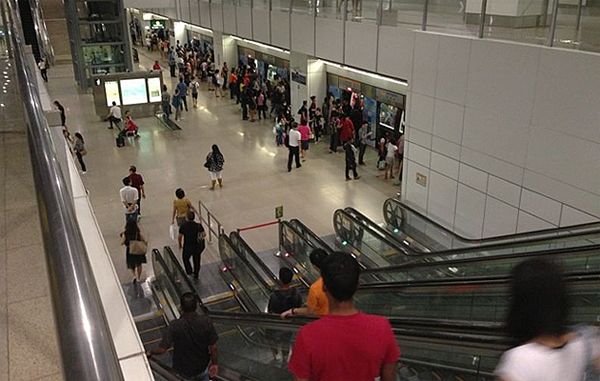 The well-known Circle Line of Singapore comprise of 28 stations working fully automatic in circles. The deepest station is 115ft underground. With the completion of two stations joint of about 1.5 miles in spring 2012, the Circle Line of Singapore was marked as having one of the longest tunnels of the world.
[youtube]http://www.youtube.com/watch?v=R_gobBxIz98[/youtube]
2. Skytree, Tokyo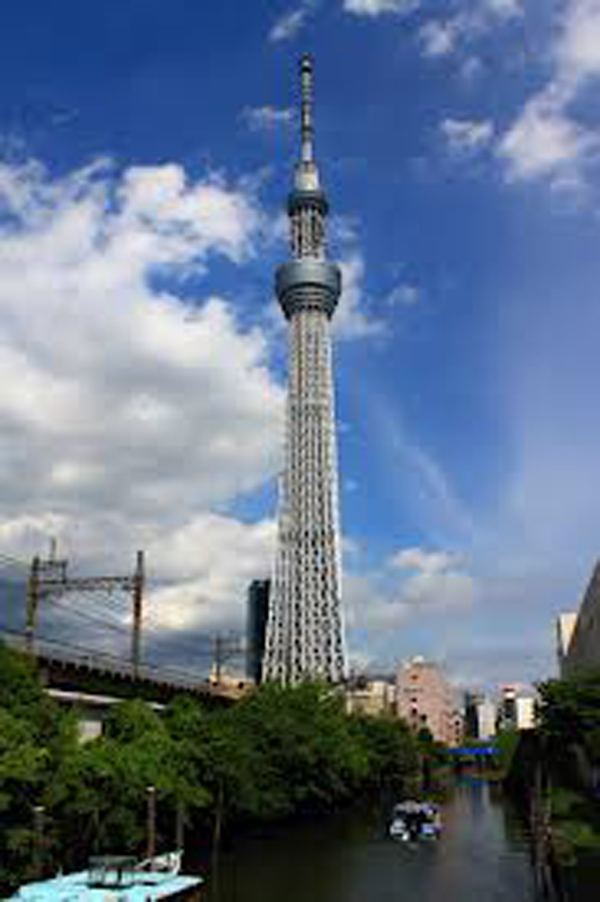 Leaving behind the 1968 feet high China's Carton tower, Japanese have posed the record of having world's tallest tower with the height of 2080 feet. It took four years to build the Sky tree and was completed in May 2012.
[youtube]http://www.youtube.com/watch?v=Bcj_BuWCzSc[/youtube]
1. Three Gorges Dam, China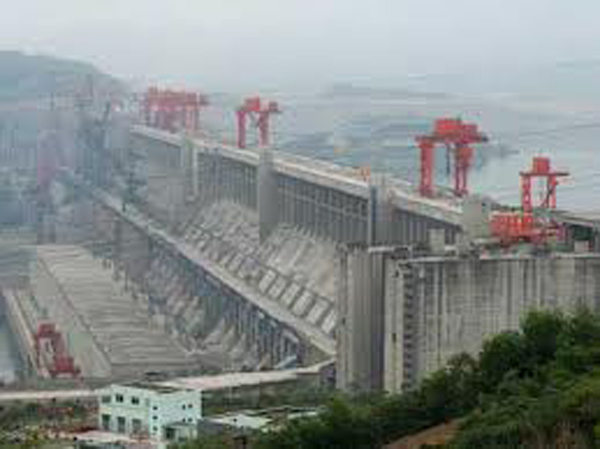 This July, the 17-year project ended when last turbine in Three Gorges Dam constructed at Yangtze River China became functional. Although 1.3 million people were displaced for the sake of this project but it is not only the most effective way of getting hydro-power electricity but will also minimize the flood threat in future, says china government.
[youtube]http://www.youtube.com/watch?v=e_VnEMzak4Q[/youtube]