This past Saturday, news broke that a 4-year-old boy fell 10 feet into the gorilla exhibit at a zoo. According to a statement that was made by the Cincinnati Zoo, when the incident occurred, two female gorillas in the exhibit were immediately recalled, but the male named Harambe was able to still make his way towards the boy. There Harambe picked up the boy and was dragging him around. Unfortunately, Harambe had to be shot and killed by the zoo's Dangerous Animal Response Team in order to save the boy.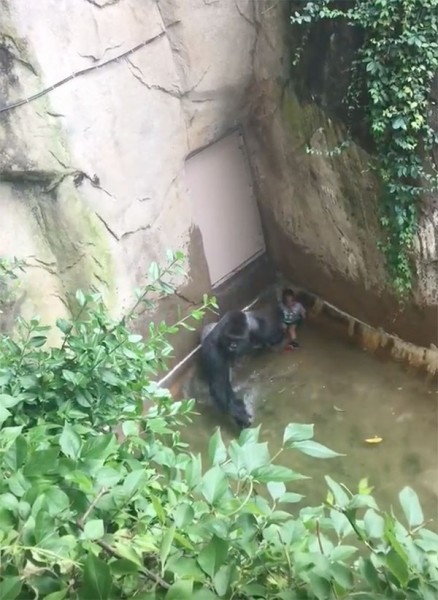 In a response to the zoo's decision to kill the animal, many people were furious and questioned if tranquilizing it wouldn't have been a suitable alternative. In an interview with reporters, the zoo's director, Thane Maynard, explained that the staff had no choice but to kill the animal in order to save the life of the boy.
"We're the ones who took this loss and we made a very difficult call in handling it," he said.
Maynard described Harambe in the moment as being "clearly agitated, clearly disoriented."