Would you be able to live in a 258-square-foot apartment? Apparently, this guy can make it work–and in a very awesome and modern way.
Christian Schallert is a Barcelona-based photographer who lives in a 24-square-meter (258 square feet) apartment in the Born district located in Barcelona, Spain. How does he do it? He, together with architect Barbara Apolloni, transformed and remodelled this former pigeon loft into a space-saving and fully functional lego-sized apartment.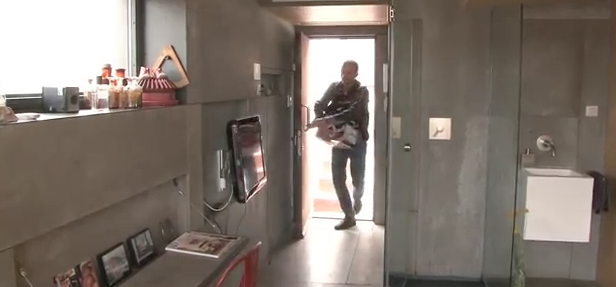 You'd be amazed at how easily this apartment comes to life just by opening one compartment after another that's situated on the wall. Check out the video below to see how Christian's place transforms and maybe you could also get some ideas to save more space in your own place as well:
[youtube http://www.youtube.com/watch?v=juWaO5TJS00]
Quite interestingly to note that Christian recently moved out from this apartment after getting into a relationship. This ideal bachelor's pad may have been not that ideal for two.
Source: faircompanies