The use of iPad is growing day by day due to its compactness. Users are looking for ways with which they can do wireless printing from an iPad. Some users tried canon MX870, but this printer does not support the feature of iOS 4.2 that enables wireless printing. However, there are many other ways with which one can do wireless printing from an iPad. Two ways are described below:
1. Easy-PhotoPrint app:
Offered by Canon, this application is best for printing of photos from the iPad. This free application allows printing of photos from iPad on a PIXMA printer through local wireless network. So it is a good idea to try it if you just want to print photos.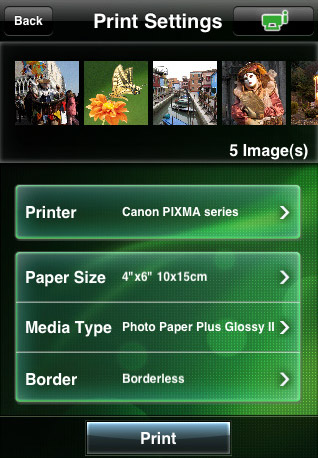 2. Printopia:
This application is best for printing photos as well as documents. It is developed by Ecamm Network. It allows the users to print from any iOS app to any Mac printer. It also allows print to PDF. Moreover, it saves the resulting files to the Mac or Drop Box folder. Below video will help you in using Printopia for MAC
[youtube]http://www.youtube.com/watch?v=OfI-jq95oR8[/youtube]