No 6. Ducati 1198R

Engine: 90° V-twin cylinder, 4-valve per cylinder Desmodromic, liquid cooled
Top speed: 185 miles per hour (299km/h)
Power: 134 kW (180 hp) @ 9,750 rpm
Transmission: 6-speed
Introduced in 2009, the Ducati 1998 is a successor to the Ducati 1098. The 1198R from the Italian manufacturer is available in red, black and white.
[youtube]http://www.youtube.com/watch?v=FXwFacJdMf8[/youtube]
No 5. Kawasaki Ninja ZX-14 – Electronically limited to 299 km/h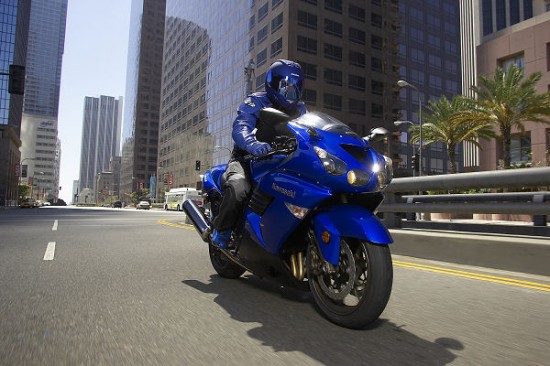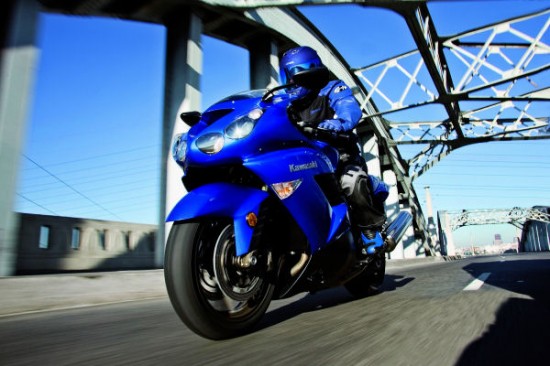 Engine: 1352 cc four-stroke, liquid-cooled,DOHC, four valve per cylinder,inline-four
Top speed: 185 miles per hour (299km/h)
Power: 142 kW (190 hp) @ 12,500 rpm
Transmission: 6-speed
This is Kawasaki's most powerful current bike. Introduced in Tokyo 2005 show, the ZX-14 does 0–60 mph in 2.5 seconds. Also known as ZZR1400, it was also featured in Fifth Gear. It can cover one-fourth of a mile in 9.783 seconds.
[youtube]http://www.youtube.com/watch?v=4Ewo1wep8oM[/youtube]