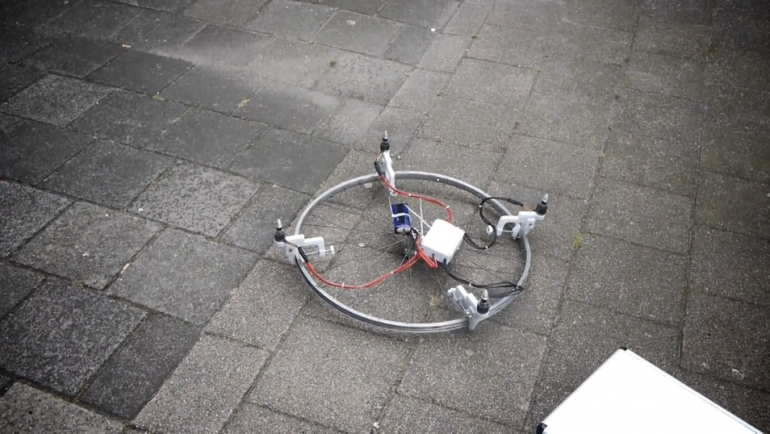 The rim you are looking at is not just for your bicycle but a most modern Quadcopter UAV. Thinking about making a difference, Jasper van Loenen's DIY (Drone It Yourself) idea was to present a UAV which comprises of four Bluetooth ESC's and a OpenPilot CC3D flight controller.
Assembly of these parts was not a big deal, as it was to implement an idea to convert everyday objects into a flying UAV. For advanced UAV, Jasper also said, you can make your own alterations in the design by adding custom clamps or add-ons in the design. He added by mentioning that this drone technically called a UAV has all plastic propellor parts powered by a battery which are capable of turning left and right with good precision. Loenen's website also offers a custom software and programs for users to customize their design according to their requirements and needs. Loenen also listed all requirement on his website for making this unique UAV. The picture below shows all the propellers and wires for bringing the whole assembly into action.
For more you can visit Loenen's website and have complete information of all the designs and variants it has. This is the right time to make summers useful, So start making your drone now!