There are a lot of talented and innovative people in the world. Lucky for us, the internet has brought us closer to these talented individuals which has allowed us to be left in amazement in most cases. One talented craftsman has decided that he like so many others before will leave us with a bit to wonder.
Most of us know what a coffee table is and we all know how to identify a car engine separate from many other things. However, did you know that you know that you can turn a car engine into a coffee table but not a coffee table into a car engine? Sounds confusing doesn't it? Well not exactly, you just need to read it over again, some will ask if we are "nuts" to believe we can transform a car engine into a coffee table.
The answer to the question is no we are not "nuts" and we do have proof that one man has decided to go against the "natural barriers" of thinking and use his own creativity to transform engines into coffee table. You can see the steps taken to complete the work of art below:
The Engine has it first appears before any work has been done.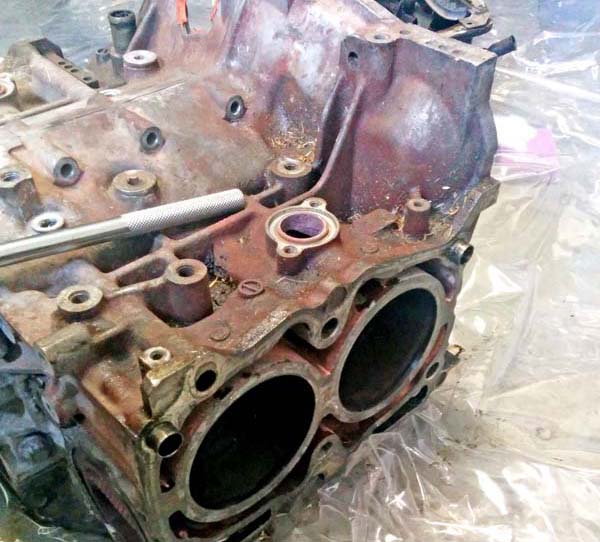 The Engine after being soaked in a rust removing substance such as vinegar.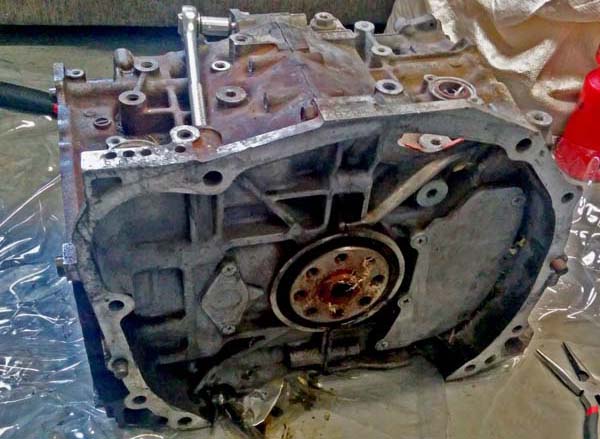 The engine after a chrome finish has been applied and  it is completely transformed into a coffee table.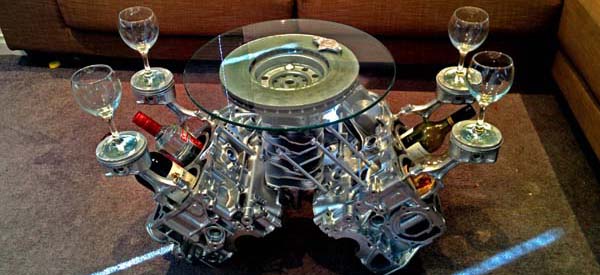 The maker of these mind boggling coffee tables resides in Tasmania and has yet to offer his services to the global audience. Let's hope that it will not be too long before he does have an on line presence for his product. We are pretty sure many people would clamour for these one of a kind coffee tables that would make for a good conversational piece.