Tablets have led to an increase in number of students taking online courses directly from their devices. E-learning has been transformed into tablet-learning as schools and universities are encouraging the use of these large display digital devices in classrooms. Instructions have been making use of flash toolkits and other authoring tools like Captivate Course 6 for converting courses from e-learning to this platform.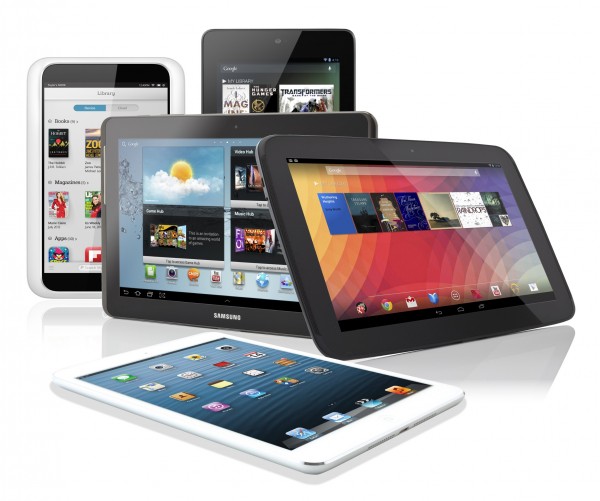 However, many students are also taking online courses on the internet and prefer tablets instead of laptops and computers for that purpose. Pearson Foundation conducted a survey on students and tablets, and the results revealed that students consider the devices just as valuable for learning as they do for the purpose of entertainment. More students have adapted digital books and some even prefer them over the printed versions.
If you're a student currently looking for an Android tablet to undertake an online course but short on budget, there are some affordable options out there. You can use a tablet for both online and offline courses at graduate and undergraduate levels and if you change your mind at the last moment, your investment won't go to waste.
If you're going to enroll in an online course but later decide to opt for one of the graduate programs in Grand Rapids, a city that is quickly adapting to the idea of virtual classrooms and "blended" (online and in-person) programs, your tablet won't go to waste.
Here are some tablet options that'll make your study experience seamless without taking a toll on your budget:
1.  Genesis Prime 7
Genesis Prime 7 comes with a 7-inch display at a resolution of 800 x 480 and is perhaps the lowest priced tablet that comes with Android 4.0 Ice Cream Sandwich OS. It has 512 MB RAM, 4 GB internal SD memory, a 1.1 GHz processor and battery life of 4.5 hours. Weighing in at just 270 grams, it's one of the lightest budget options available for students. The price is only $79.
2.  D2 Pad 9
D2 Pad 9 features a 1 GHz processor, 512 MB RAM, 4 GB internal SD storage and a 9-inch screen which is the most attractive feature of this device. It's a good option for those who prefer larger screen tablets for taking classes online. The multi-touch capacitive widescreen touch ensures owners don't have a problem accessing all the icons on the screen and there's also a built-in camera for video conferencing. D2 Pad 9 comes with Android 4.0 Ice Cream Sandwich software and is priced at $93.
3.  Google Nexus 7
If you've $100 extra to spend on buying a tablet, Google Nexus 7 may just top the list due to its native appeal, features and specs. It comes with a 1.2 GHz quad-core Tegra 3 processor, 1 GB RAM, IPS HD 7 inch display at a resolution of 1,200×800, 1.2 mega-pixels front camera for video calling and the latest version of Android 4.2 Jelly Bean. The weight is 340 grams so you can consider it in the mid-weight range. Google recently slashed prices of 16 GB and 32 GB versions of Nexus 7, with both now available at $199 and $249 respectively.
4.  Samsung Galaxy Tab 2 7.0
Samsung is on the verge of releasing Galaxy Tab 3, but Galaxy Tab 2 remains a great option for students on a budget. It comes with a 1 GHz dual core processor, a 7-inch display with a resolution of 1024×600, 1 GB RAM, 8 GB internal SD storage, Bluetooth 3.0, Wireless Wi-Fi connectivity/4G LTE and Android 4.1 Jelly Bean OS. The price is around $170 at most retail stores.