True talent has no boundaries.
16-year-old artist Shania McDonagh won the annual Texaco Children's Art Competition in Ireland with her amazing and highly impressive hyper-realistic pencil drawing of an old man. It was actually a drawing that she stumbled upon in the book, Vanishing Ireland.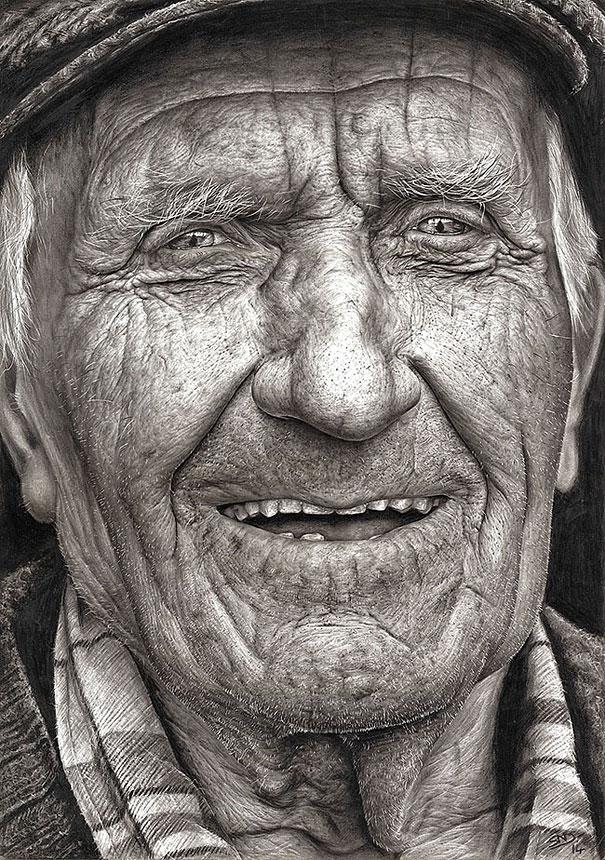 With just about one month, Shania was able to render this stunning portrait that earned her the top prize in the 16 to 18-year-old category and of the whole 2014 competition. Prof. Declan McGonagle, the director of the National College of Art & Design and the chairman of the judging panel, perfectly summed up Shania's talent by hailing her "as one of the most talented artists of her generation, and one whose skill could see her become one of Ireland's foremost portrait artists of the future." We can only imagine the future masterpieces that she'll come up with as she develops her skills furthermore.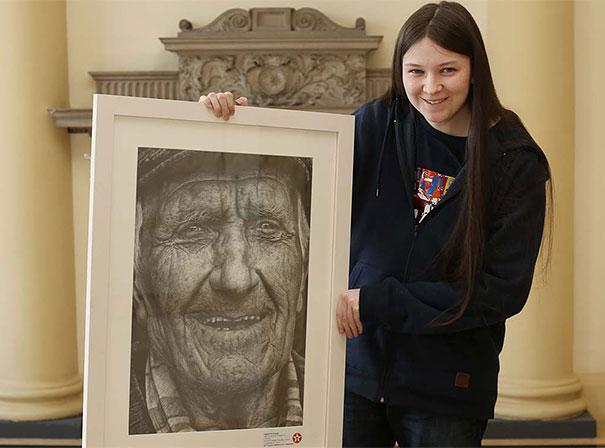 Source: texacochildrensart.com (via thisiscolossal)