Mother Goose Gets Cops Attention To Lead Him To Baby For Help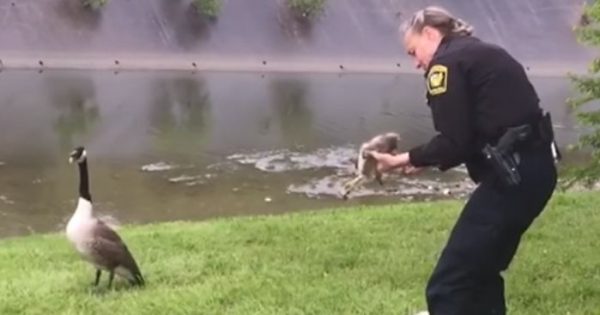 An animal approaching a human for help is just as strange as a seeing a donkey with black and white strips. In all his 26 years of working with the force, this Cincinnati Police Department officer named James Givens, has never had to offer this strange help.
The story is said to be a first time experience for the officer as much as it may be a first time hearing something like this for many of us. Givens was in his police car when his attention was caught by an usually unexpected visitor. After hearing quaking and his car door being pecked, the officer noticed that a mother goose was trying to get him to follow her as she slowly waddled away when she got his attention and even stopped to look back as if checking to see if Givens was following her.