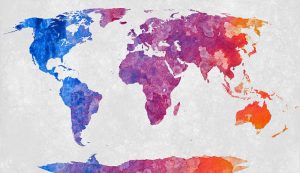 Who Exactly Form a Part of The Forum?
Argentina, Australia, Brasil, Canada, China,
France, Germany, India, Indonisia,
 Italy, Japan, Mexico, Korea, Russia, Saudi Arabia,
South Africa, Turkey, United Kingdom,
United States and the European Union

Purpuse
The G20 originated in Washingtone on the year 1999 as an response to an international financial crisis. It's first meeting occurred in Berline, Germany. It used to consist of only the chief of states. However, after the financial crisis of 2008, the G20 changed it's format to include representatives of the United Nations, the International Monetary Fund, World Bank and the Forum of Financial Stability. Furthermore, the forum currently treats other topics outside of economy. Climiate change and terrorism are some of the most contoversial topics during the discussions. Nevertheless, many hope that the existance of this forum helps prevent more international conflicts.