Let's cook bacon with the help of an old about to be discarded 7.62 mm machinegun. All that is required is bacon, tinfoil, and some string. Here is how to do it:
1) Wrap the barrel in tin foil. After having done so wrap bacon around it, and then tie it up with some string.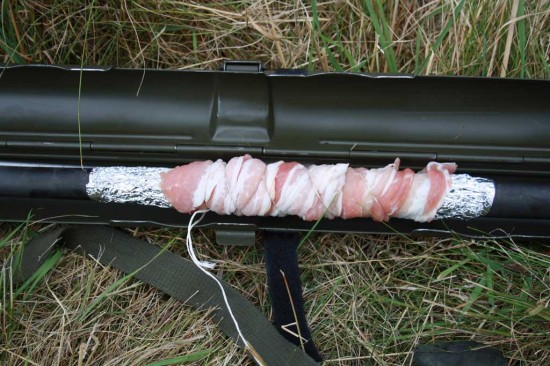 2) Wrap some more tin foil around it, and then tie it up with string once again too.

3) Once done, insert it into the cooking device.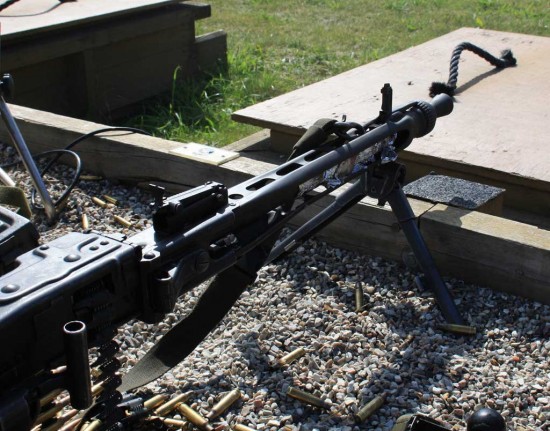 4) Right after only a few short bursts, smell of amazing aroma of bacon would be found.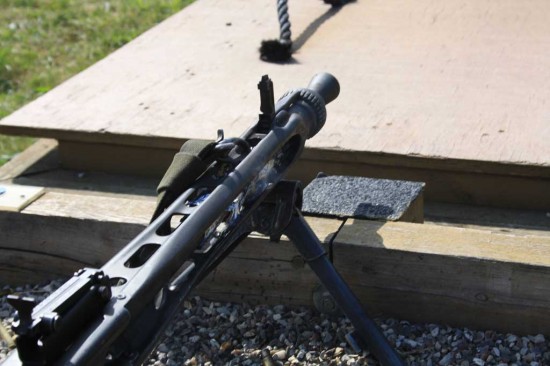 5) 250 rounds is what I would prefer, however, around 150 is generally good enough. If you would want it to be crispy then 250 would be a better choice.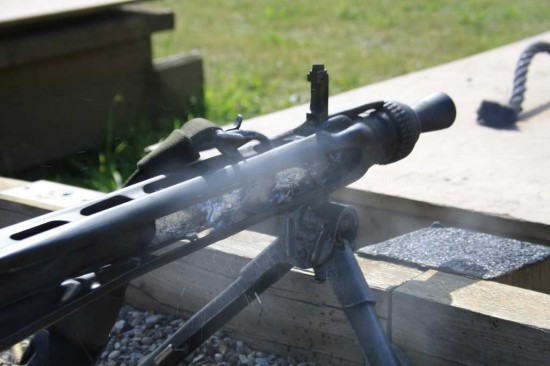 6) Finally, crispy delicious bacon mixed with the smell of gunpowder and weapon oil is ready.