When Bubba was eating the turkey, he was kind enough to leave some of the turkey for the rest of his family, but it was barely enough to feed the rest of the Barrett's.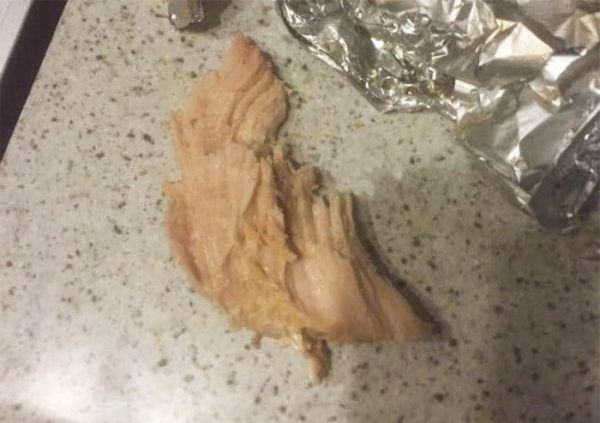 The hilarious situation was shared on Twitter by David. He tweeted: "No chance has my dog scranned the whole turkey for tomorrow."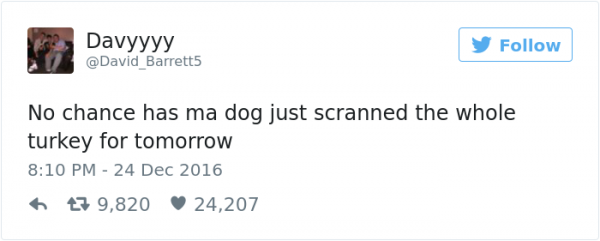 He later made another tweet that shared: "There's the culprit, she can't move." There was also a picture of Bubba laying bloated on the floor.