No 2. Mass Effect 2
| | |
| --- | --- |
| Developer | Electronic Arts |
| Genre | Action RPG |
| Release | 26 Jan. 2010 |
| ESRB | Mature |
In Mass Effect 2, you once again take the role of commander Shepard,destined to save humanity. Mass Effect 2 takes the unreal engine to it's utmost height with stunningly beautiful graphics. The game, for the most part is bug free, unlike the previous game and runs flawlessly at 60 frames per second. Perhaps the best thing about Mass Effect 2 is the outstanding cast of characters and even better voice acting. Each character you get to know has his or her own story which you learn as you get to know them better.The great soundtrack and the sound effects make the game a treat for your ears. Also the story is one of the best in any RPG game. Mass Effect 2 is one of the most personal game of all time. You make tons of decisions through out the game and these affect how the story play out therefore it has unbelievably high replay value. Also, you can import your Shepard from the first game so that you can also see the aftermath of some of the decisions you made in the first game. The game play has been noticeably streamlined so that you have to spend less time at loading screens and elevators and more time shooting stuff and making decisions. All in all Mass Effect 2 is a must have for all RPG fans out there.
[youtube]http://www.youtube.com/watch?v=uICaY2T1vUE[/youtube]
No 1. Red Dead Redemption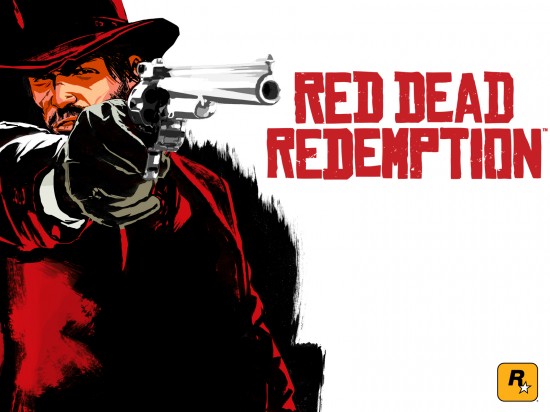 | | |
| --- | --- |
| Developer | Rockstar Games |
| Genre | Action Adventure |
| Release | 18 May 2010 |
| ESRB | Mature |
Rockstar moves away from the urban setting of Liberty City to the wild west in this epic title. This game is surely a strong contender for the prestigious "Game of the Year" award. This game raises the bar for open world action games with its brutal sequences coupled with quirky humor.This is possibly one of the best title released in 2010.The game has an outstanding cast of memorable characters.The story missions are always fun with enjoyable multi player modes to keep you glued to the screen for hours. The storyline is also remarkable with well timed twists and multiple climaxes. Side missions and other activities can also be followed at will along with the storyline missions. In short, Red Dead Redemption is undoubtedly one of the best thing that happened to the box this year.
[youtube]http://www.youtube.com/watch?v=NEA5X3lgw0k[/youtube]