No. 7 2012 MV Agusta F3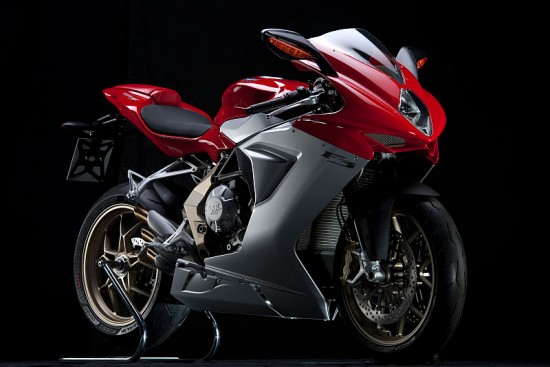 The F3 superbike is the latest addition to MV Agusta line-up. If the F4, considered the most beautiful motorcycle in the world, set the styling and performance standards by which all others are judged, the new F3 has completely exceeded all previous conceptions of what a supersport motorcycle should be, redefining an entirely new category. The MV Agust F3 is powered by a an inline 675cc three cylinder, described by MV Agusta as the most compact, incredible short and narrow engine ever seen in this category. For the first time on an MV and on any middleweight bike, there is Ride By Wire, with multi-maps controlling the fuel injection to optimize power output in all conditions.
No. 6 2012 Ducati 1199 Panigale Superbike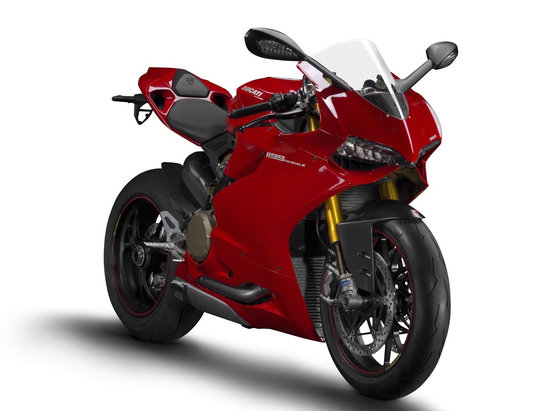 With the unveiling of the new 2012 1199 Panigale, the Ducati stable has fired up the competition in the superbike segment and challenging the undisputed reign of the BMW S1000RR. At Teatro Dal Verme in Milan, Italy the automobile giant revealed a set of numbers that was awe-inspiring and jaw dropping.
It claimed that the 1199 Panigale has the ability to peak at 195 hp at 10,750 rpm and 98.1 lb-ft torque at 9000 rpm which overpowers the current champion in the form of BMW S1000RR which has peaked at an amazing 183.37 hp at 13,100 rpm, the most powerful so far.
No. 5 Suzuki V-Strom 650 ABS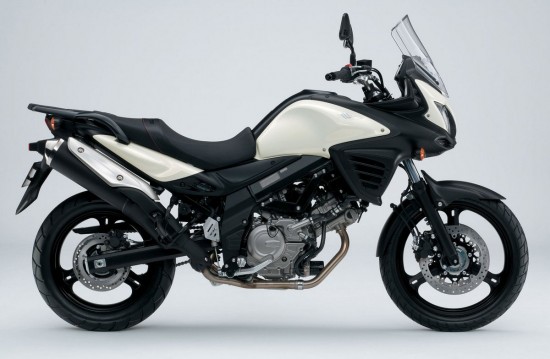 The Suzuki V-Strom 650 has been the good deal escapade touring bike since it launched in the year 2003. We were besotted then. For 2012 it's been efficient with a better 645cc V-twin, with more low-end and midrange torque. It's more comfortable, gratitude to a evolved windscreen, slimmer fuel tank, and a seat that has different position according as desired, the seat can be adjusted to the following positions, "high" and "low" positions. The bike will be observed as smart. The bike has also dropped some load and dressed in much more fashionable bodywork. Best of all, antilock brakes are part of the package, so less experienced riders will have more confidence if their commute typically includes some rain. That's a lot of bike for barely more than eight grand.
No. 4 2012 Honda CBR1000RR Motorcycle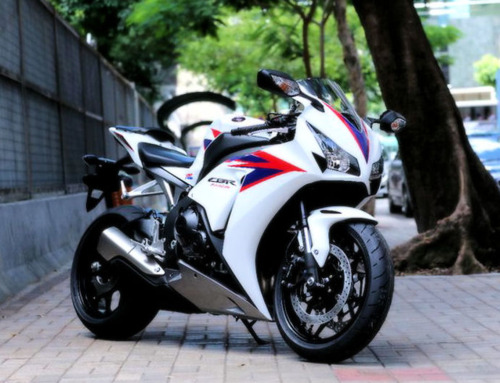 The lowest and base price of the 2012 Honda CBR1000RR Sport Bike motorcycle is $13,800, which is $562.80 much more expensive than the standard for all Sport Bike Motorcycles. The Honda CBR 1000 RR is fitted with an Inline-4 engine in the 2012 Honda CBR1000RR which has a displacement of 999 cc, which is standard in comparison to all Sport Bike Motorcycles. The 2012 Honda CBR1000RR is available in the variety of colors as Red, Black, and Pearl White/Blue/Red. The 2012 Honda CBR1000RR comes with the following electronic safety aids; Optional ABS.