No 2. Come and see – Idi i smotri
| | |
| --- | --- |
| Year | 1985 |
| IMDB rating | 8.2/10 |
| Awards | 2 wins |
| Director | Elem Klimov |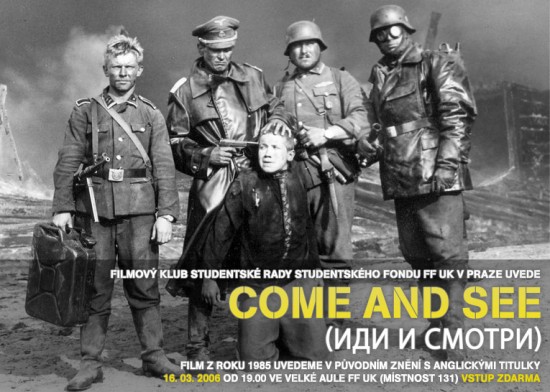 A boy is unwillingly thrust into the atrocities of war in WWII Byelorussia, fighting for a hopelessly unequipped resistance movement against the ruthless German forces. Witnessing scenes of abject terror and accidentally surviving horrifying situations he loses his innocence and then his mind.
Check out the beginning of the movie below:
[youtube]http://www.youtube.com/watch?v=9Bhzpo4AKpA[/youtube]
No 1. War and Peace – Voyna i mir
| | |
| --- | --- |
| Year | 1967 |
| IMDB rating | 7.7/10 |
| Awards | Oscar winner. Another 3 wins & 2 nominations |
| Director | Sergei Bondarchuk |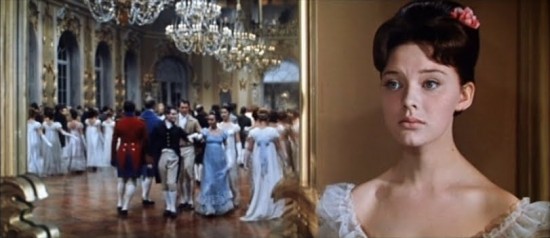 Eight-hour epic based on the eponymous book by Leo Tolstoy. Two main story-lines are complex and intertwined. One is the love story of young Countess Natasha Rostova and Count Pierre Bezukhov, who is unhappy in his marriage. Another is the "Great Patriotic War" of 1812 against the invading Napoleon's Armies. The people of Russia from all classes of society stand up united against the enemy. The 500,000 strong Napoleon's army moves through Russia and causes much destruction culminating in the battle of Borodino. The Russian army has to retreat. Moscow is occupied, looted and burned down, but soon Napoleon loses control and has to flee. Both sides suffer tremendous losses in the war, and Russian society is left irrevocably changed.
[youtube]http://www.youtube.com/watch?v=4SVC_9V8K5Y[/youtube]