No 4. Prisoner of the Mountains – Kavkazskiy plennik
| | |
| --- | --- |
| Year | 1996 |
| IMDB rating | 7.7/10 |
| Awards | Oscar nomination. Another 10 wins & 4 nominations |
| Director | Sergey Bodrov |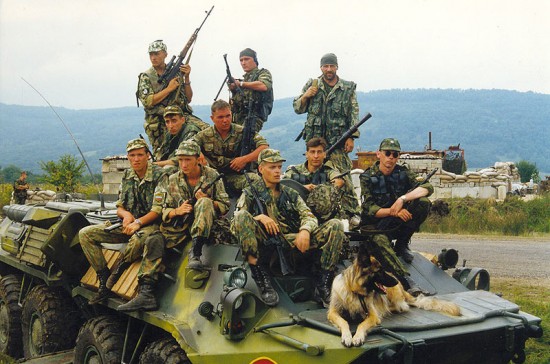 A group of Russian soldiers is ambushed by rebels in the Chechen mountains and two of them are taken prisoner by an old man who wants to swap them for his son in the Russian detention. The two prisoners cope with the situation in very different ways, as the war-hardened and cynical officer Sasha (Oleg Menshikov) works to escape while the young and naive conscript Vanya (Sergei Bodrov, Jr.) tries to make friends with his captors. After an escape plan fails, the different personalities of these prisoners determine their fate.
[youtube]http://www.youtube.com/watch?v=QplbY6W59eg[/youtube]
No 3. The Dawns Here Are Quiet – A zori zdes tikhie
| | |
| --- | --- |
| Year | 1972 |
| IMDB rating | 8.4/10 |
| Awards | Oscar nomination |
| Director | Stanislav Rostotsky |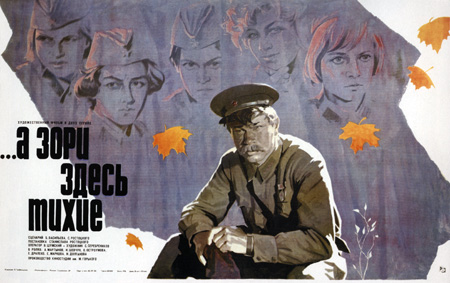 Based on the eponymous book by Boris Vasilyev, the film is set in Karelia (North-West of Russia, near Finland) in 1941 during WWII. In a beautiful and quiet wilderness far from the front-line there is an anti-aircraft artillery point, where corporal Vaskov is stationed with a group of many young women in training. One of the women while sneaking from camp to visit her young son sees two German paratroopers. Vaskov takes five of the women to stop the two paratroopers, but finds sixteen paratroopers instead, leaving the small group of patriots to engage the enemy in an unequal fight.