7. Khardung Pass, India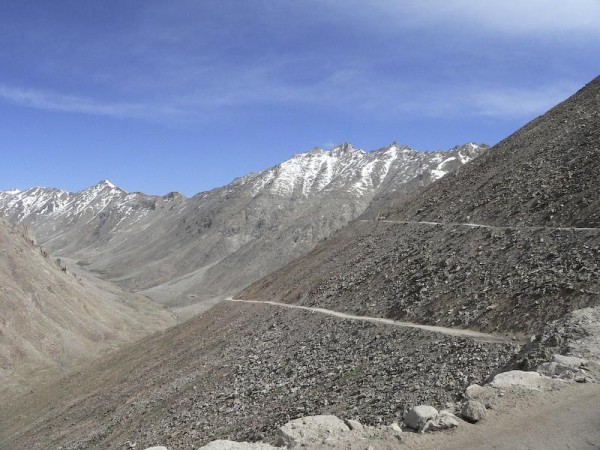 Want something more than just a flat road? Khardung pass, India, is the road for you. The road is the travelling medium for horses and camels as well. But that is the least of your worries. What you would worry about is the fact that it is one of the highest altitude roads in the whole world. The peak of this particular pass reaches a height of more than 5,000 meter. Now that is very high indeed. Coupled with never ending turns and twists, the glaciers not only add to the beauty but also to the difficulty of this track.
[youtube]http://www.youtube.com/watch?v=dvK3-10ICR0[/youtube]
6. Amalfi Coast, Italy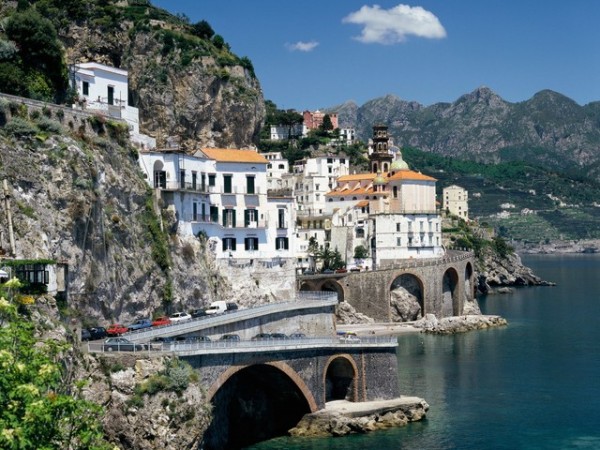 Ah, this road is actually really awesome. The road aka SS 163, comes downhill to meet Tyrrhenian Sea. This road, situated in Italy, will take you through the town of Positano and Ravello. What you need to be aware of while you're driving on this road? Tourists! They usually lack the common sense to stay off the road while they take pictures and the local drivers who have memorized each and every turn that this snake-like road has to offer- drive fast and may prove to be hazardous. Other than that, this road provides you with scenic beauty that will make you stop the car and get down and spend time taking pictures and just taking the natural beauty in.
[youtube]http://www.youtube.com/watch?v=8CCVXMLzGeE[/youtube]
5. Guoliang Tunnel Road, China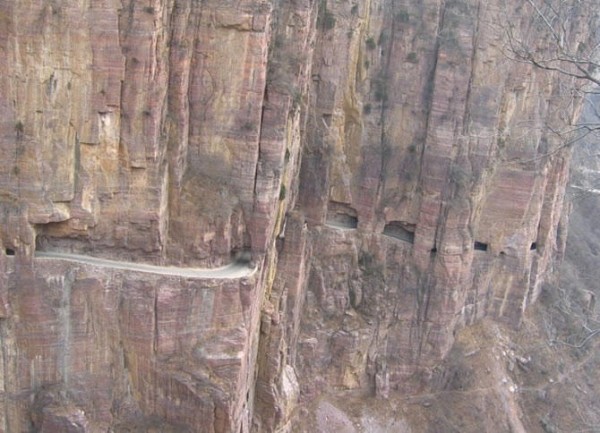 Eye candy of the roads, this road is definitely breath-taking-ly-amazing!!! With only a length of a quarter of a mile this road is short definitely but worth driving. It is located in Henan, China and carved from the edges of the Taihang Mountains. The passage is quite spectacular as you drive through the mountain and then under the mountain.
[youtube]http://www.youtube.com/watch?v=GzJnOrr5RUE[/youtube]
4. Sani Pass, South Africa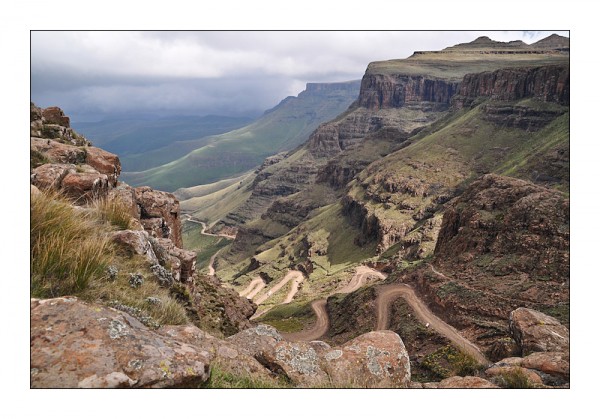 This road is surely not for the first-time-driving-lets-have-fun-sort. The road has claimed quite a number of lives. However, if your car does make it, the view is spectacularly amazing! Some say that the beauty of this area is comparable to the coastline of California. The sights are out of this world and quite magnificent. This road connects KwaZulu-Natal to Lesotho.
[youtube]http://www.youtube.com/watch?v=XgLJpF2LNW0[/youtube]