No 2. MEADS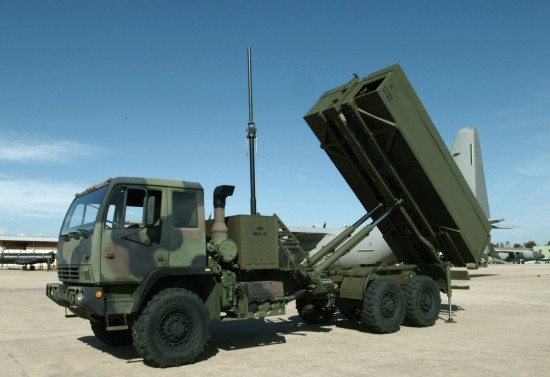 This ATBM system is a joint venture of US, Italy and Germany.The medium extended air defence system (MEADS), is planned to replace Hawk and Patriot systems worldwide. MEADS will protect manoeuvring forces and fixed installations against attack by current and next-generation tactical ballistic missiles, low and high-altitude cruise missiles, remotely piloted vehicles, manoeuvring fixed-wing aircraft and rotary wing aircraft. The total system is designed for rapid deployment and tactical mobility. MEADS has greater firepower and requires less manpower than its predecessors. The components of MEADS are linked by a communications network with netted and distributed architecture enabling the MEADS units to be organised according to the specific task requirements and configured according to the predicted threats. MEADS successfully demonstrated its ability to acquire, track and destroy live targets using simulated PAC-3 hit-to-kill missiles. MEADS successfully identified and engaged simulated ballistic missile and hostile aircraft targets as well as live dedicated and opportunity aircraft. The system is expected to enter service in 2014.
[youtube]http://www.youtube.com/watch?v=Xp_BAcB09Uc[/youtube]
No 1. Boeing YAL-1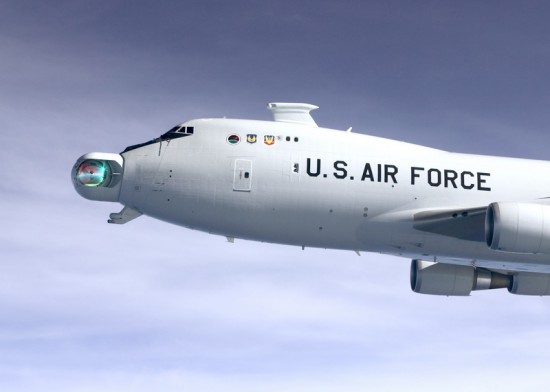 The Boeing YAL-1 Airborne Laser Testbed weapons system is a megawatt-class chemical oxygen iodine laser (COIL) mounted inside a modified Boeing 747-400F. It is primarily designed as a missile defense system to destroy tactical ballistic missiles (TBMs), while in boost phase. The Airborne Laser program was initiated by the Air Force in 1996 with the awarding of a product definition risk reduction contract to Boeing's ABL team. In 2001, the program was transferred to the MDA and converted to an acquisition program. The aircraft was designated YAL-1A in 2004 by the U.S. Department of Defense. The YAL-1 with a low-power laser was test-fired in flight, at an airborne target in 2007. A high-energy laser was used to intercept a test target in January 2010, and the following month, successfully destroyed two test missiles. In theory, the system could be used against hostile fighter aircraft, cruise missiles, or even low-earth-orbit satellites. However, as they are not its intended target, the capability against them is unknown. The US Air Force says the aircraft holds the world's largest turret assembly. The Boeing YAL-1 is still in development and testing stage.
[youtube]http://www.youtube.com/watch?v=r-dEXaSJWME&feature=channel[/youtube]