No 6. Patriot Pac1/2/3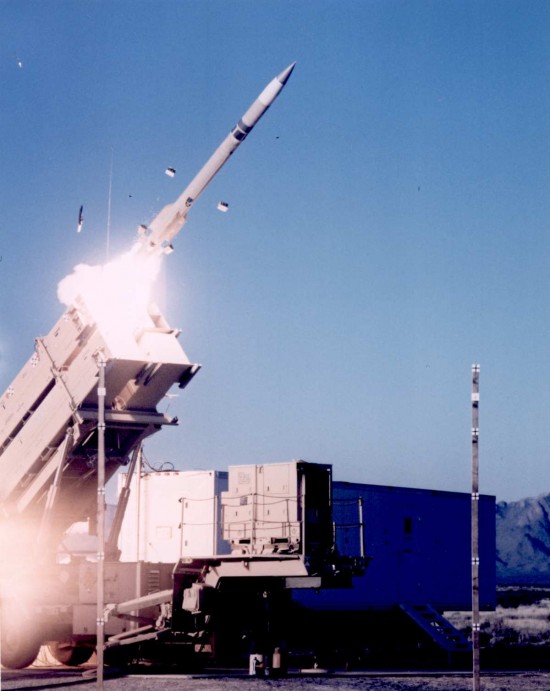 Patriot Advanced Capability (PAC) is a high/medium advanced surface-to-air guided missile air defense system. The Patriot System replaced the Nike Hercules system as the U.S. Army's primary High to Medium Air Defense (HIMAD) system, and replaced the MIM-23 Hawk system as the U.S. Army's medium tactical air defense system. Patriot uses an advanced aerial interceptor missile and high performance radar systems. Patriot was developed at Redstone Arsenal in Huntsville, Alabama, which had previously developed the Safeguard ABM system and its component Spartan and Sprint missiles. This missile utilized by Patriot System is the state of the art "ERINT". The small and agile missile combines different technologies to provide a precise hit to kill. The US has sold patriot missile system to a number of ally countries including Taiwan, Egypt, Germany, Greece, Israel, Japan, Kuwait, the Netherlands, Saudi Arabia, United Arab Emirates, and Spain. A patriot battery was also stationed in Poland under the controversial European missile shield program of the US.
[youtube]http://www.youtube.com/watch?v=T68K3Twrm20[/youtube]
No 5. S-400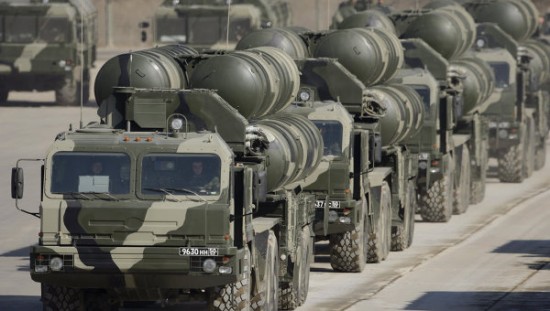 This is the latest generation of Russian ATBM systems destined to replace the aging S-300. The S-400 system was previously known as S-300PMU-3. It overshadows the capabilities of the other systems from the S-300 series, and its range is claimed to be at least twice that of the MIM-104 Patriot system. According to Russian sources, the S-400 is capable of detecting and simultaneously engaging six targets out to a range of 400 km, including aircraft, cruise missiles, and ballistic missiles up to the range of 3,500 km with a speed of 4.8 km/s. The system is capable of shooting down stealth aircraft. The S-400 is expected to be superseded by the future S-500 missile, with development expected to be completed by 2012. The Russian Army claims that the S-400 is capable to outclass the American MIM-104 Patriot Missile in terms of altitude reached, speed, and accuracy.
[youtube]http://www.youtube.com/watch?v=Kys9l7df-EI[/youtube]