7: Petra Island, N.Y.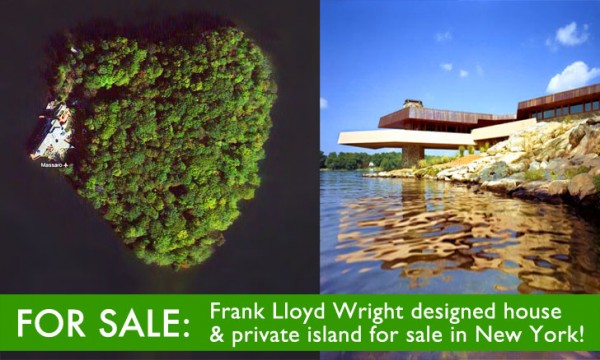 Petra Island, located over an 11-acre (4.5-hectare) area in Lake Mahpac (New York), is different from most of the private islands on the list. That is because there are two homes built on the land. A huge five thousand sq-ft home as well as a smaller twelve hundred sq-ft cottage. Built in 1950, the smaller was built after being designed by Frank Lloyd Wright himself. The bigger home was constructed many decades later, after Wright's death. Even though it was built later, the newer residence was based on the designs that Wright had in mind. It is a beautiful structure with wide open expanses of stone, concrete and mahogany wood. It is currently owned by Joseph Masaaro, who paid $700,000 for the island and cottage in 1991. In 2007, he had the bigger home constructed. The island was put on sale in early 2011 but the asking price was kept private.
[youtube]http://www.youtube.com/watch?v=doXLHJIUqTc[/youtube]
6: Necker Island, British Virgin Islands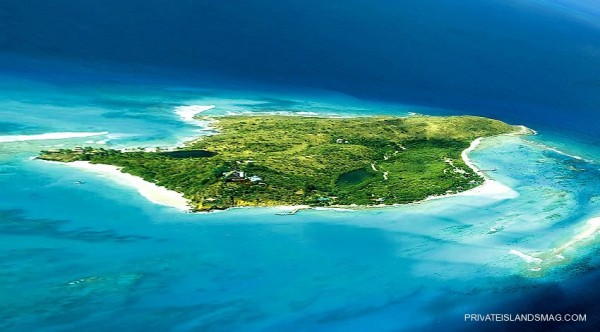 Sir Richard Branson, the famous business magnate, who founded the Virgin Group, bought this island for one hundred thousand dollars back in 1978. Its size is around 74-acre and at the time of purchase, there wasn't any development done on the land. Today, it is valued around sixty million dollars! Bought before he became a renowned and successful businessman with the Virgin Group, he now considers it his home and loves the scenic beauty that it is surrounded by. The clear Caribbean waters, the beautiful white, sandy beaches and coral reefs, all add to the beauty of this place. He has, however, used it for business purposes. Groups of people (maximum 28 people) can rent the island for $53,000 a night. There are several activities that they can enjoy while there, that include sailing, kayaking, waterskiing and windsurfing. One of the best things to do there, if you prefer to pay extra, is that you can travel on an aero submarine (called the "Necker Nymph") and explore the waters. It's the sort of experience that not many places can offer!
[youtube]http://www.youtube.com/watch?v=e_BsNZNt-Tc[/youtube]
5: Isla de sa Ferradura, Spain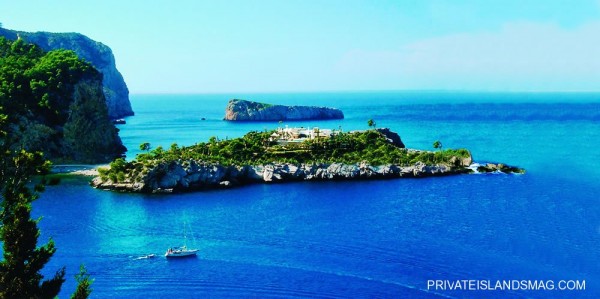 On the coast of Ibiza lies what the locals call the private paradise, Isla de sa Ferradura. The 14-acre (5.7-hectare) island with an exemplary 130,000-square-foot hacienda with its own man-made relaxation cave complex accommodates up to 14 guests at a time, featuring a whirlpool, Turkish bath, sauna solarium, infrared cabins, Custom meals , private parties and relaxing spa treatments is worth $196,000 per week (minimum stay). The sumptuous gardens, silent beaches and tropical salt water swimming pools are just worth it. In 2006 this exquisite island valued up to $39.7 million according to Forbes magazine.
[youtube]http://www.youtube.com/watch?v=QAtqa0oPKrE[/youtube]
4: Tetiaroa, French Polynesia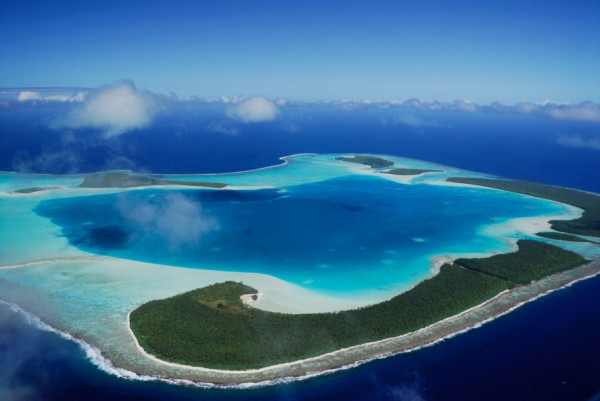 The 13 islands; 30 miles (48.2 kilometres) from Tahiti with coral reefs all around were selected for filming "Mutiny on the Bounty", Actor Marlon Brando fell in love with the islands that make up Tertiaroa and bought them for $200,000 in 1965 with the total area of about 1,433 acres (580 hectares). It's not hard to reason for his attraction, The Sandy white as snow beaches in the cerulean blue sea, with static waters and tall palm trees are like an oasis to a traveler in the desert. In 2004 after the death of Marlon Brando, the islands were purchased for $ 2 million by a developer, with a plan to open an eco-hotel by the end of 2011.
[youtube]http://www.youtube.com/watch?v=rK1cYrPsg8k[/youtube]