The Original Power Rangers Reunite!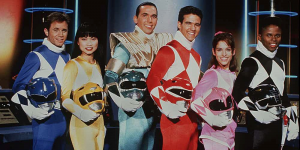 />Power Rangers are back!
The colorful squad are hitting the theaters for the first time since 1998 and 90's kids all around the world are looking forward to consuming a heavy dose of nostalgia. This last March 23, the original cast attended the premier of the new movie at Los Angeles City. They seemed to have a good time striking the "Morphin Time" pose for the many cameras at the event. This seems like the perfect moment to give a brief update of what these 90's heroes have been up to!