3D Ice Cream Created By Three Students From MIT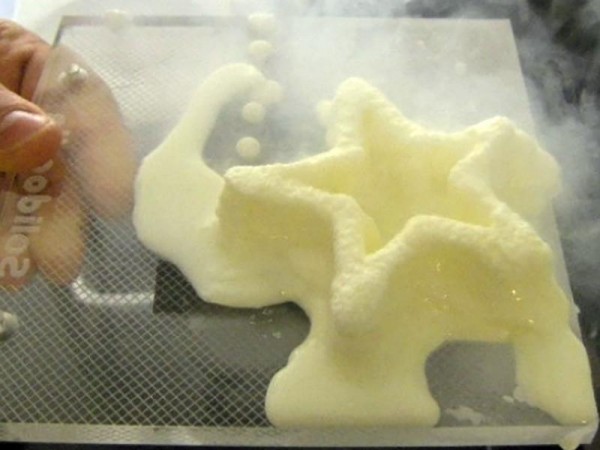 3D printing has already taken all sorts of forms. Clothes, devices, and even food. One of the most worldwide favored foods, ice cream, was made 3D. Three MIT students named Kristine Bunker, Kyle Hounsell and David Donghyun Kim, have created a printer that uses the principals of a fused deposition model to make ice cream. The team has accomplished printing soft serve ice cream by developing a device that is combines a Cuisinart ice cream maker and a Solidoodle 3D printer. The modified 3D printer is sheltered inside with a small freezer. In order to keep the extruded soft serve solid, a line of liquid nitrogen is blasted at it.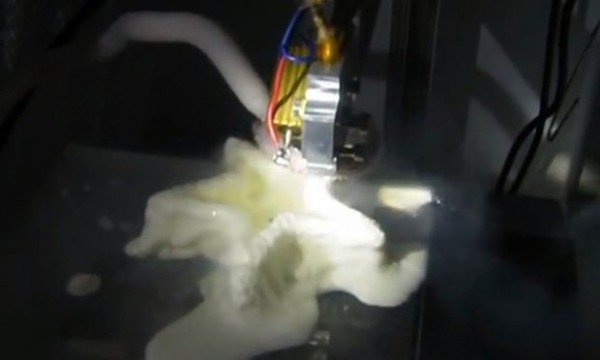 One of the team members said: "We were superlative to design this printer because we wished to make something fun with this up and coming technology in a way that we could grab the attention of kids also. We felt that it was just as important to come up with a new technology as it was to interest the younger generation in pursuing science and technology so we can continue pushing the limits to a extent."
"First thing we needed is to print into a cooled environment so that the ice cream would hold the shape after printed." they explained. "We bought a small upright freezer which was large enough to both put the Solidoodle inside and allow for the full build volume we were aiming for."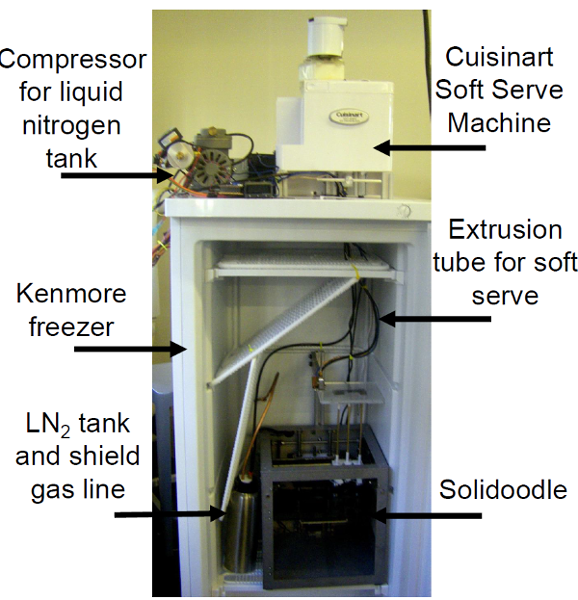 When they were creating the ice cream, they noticed that the ice cream needed a shield of gas to solidify it as it came out of the extruder of the machine. This was how they came up with the system to spray liquid nitrogen. They built it in such as way that it will spray the gas onto the ice cream as it extruded. When it is finished, we will have ice cream with constant characteristics.