A Convenient Lounger For Hanging Out Anywhere This Summer Doesn't Get Better Than This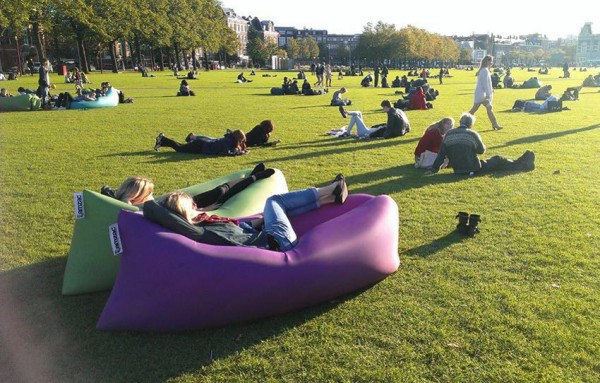 Summer is coming up and I know majority of us have plans to spend a lot of their days outdoors. Whether this be camping, lounging around at the beach, or attending a music festival. During those occasions, you'll need something comfortable to sit and lie on when you are chilling. Even though lounge chairs, hammocks, and similar outdoor gear would offer this, a more interesting alternative for this is the Lamzac Hangout.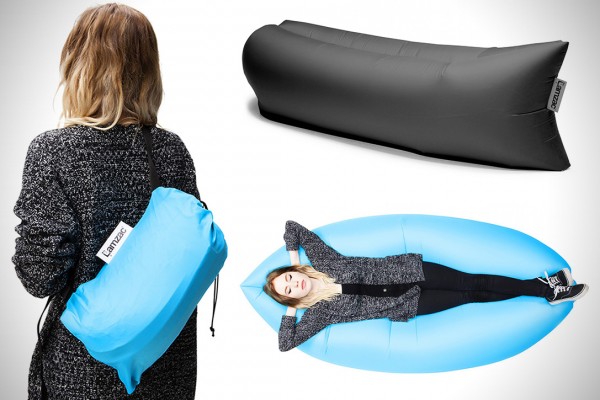 Designed for ease in all areas, the inflatable lounger can be carried around and stored in a compact bag that has straps for wearing like a backpack. The Lamzac Hangout's setup procedure is as simple as it could ever get. All you have to do is to unpack it and fill the entire thing with air in just a few seconds. How to do this? Unravel the lounger and open the mouth of it. Simply wave it through the air with the mouth open about two times and close it by rolling the top around the clip and bending it to keep it in place.
The Lamzac Hangout can handle weights of up to 440 pounds, which accommodates around three people who can comfortable plop down and kick back in comfort. The comfort offered when lying down on the lounger is created through the design that includes a recessed center area.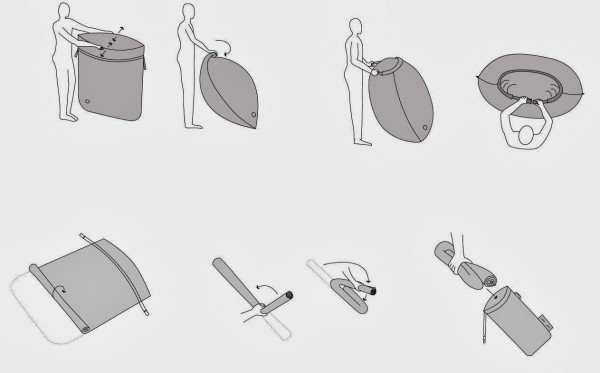 It stays at a good rate of inflation for around four hours under normal use, at which point, you simply unclip the top and feed it a gallop of air to restore the fluffy, bouncy shape. Construction is durable ripstop nylon so it should handle most anything on the ground, short of large, sharp rocks.
Available now with an April ship date, the Lamzac Hangout is priced at €64.95.