This Has Got To Be One Of The Most Versatile Furnitures Ever Made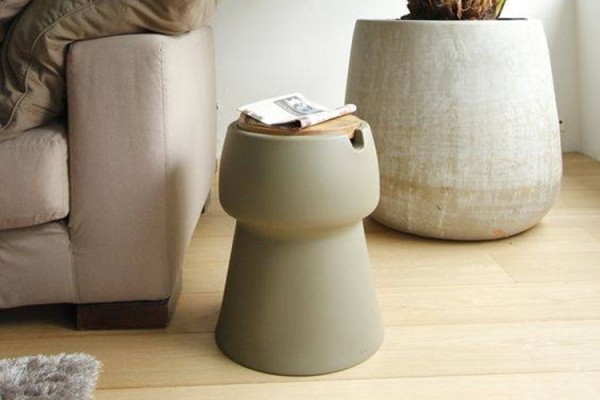 You may regularly mistake this for being just an ordinary stool, side table or an ottoman. While you can still use it for these purposes, its main purpose is very interesting. The 'Champ' is a handy cooler that comes with an insulated compartment inside for holding ice and any beverages you want to keep chilled.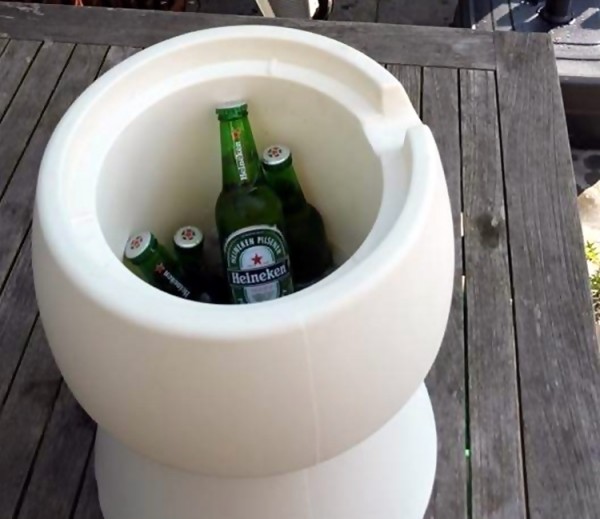 The erstwhile normal-looking stool offers a perfect way to keep cold beer, soda or any beverage by functioning as a handy cooler. Perfect occasions for the cooler is when you're watching a game on TV, reading a good book on the porch, or spending time with the kids playing games. It saves you from having to make multiple trips to you refrigerator to get drinks every time you get thirsty as you can just grab one from a stash of drinks in the cooler nearby.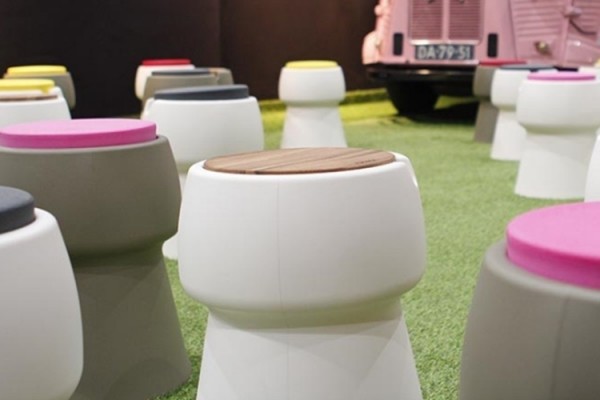 The structure of the Champ Stool is a combination of insulated polypropylene with a round wooden top (oak or walnut) and cushions that come in a wide range of colors to cover these. Drink from the cooler are easily accessed and loaded through its top, or rather the cushioned seating of the stool. There is a cutout along the top edge that allows you to easily remove this cushioned top at any time for you to take get into the compartment. You can easily take the stool cooler from your porch and backyard to your living room and bedroom as it is made with a waterproof construction. While this may all depend on the size of the size of the drink bottles that you will load the Champ with, it seems to be able to hold at least six bottles inside its insulated area.
The Champ Stool is available now for €149.95.