Temporary Set-Up In Dubai Gave Its Visitors A Cozy Place To Nap During Their Lunch Break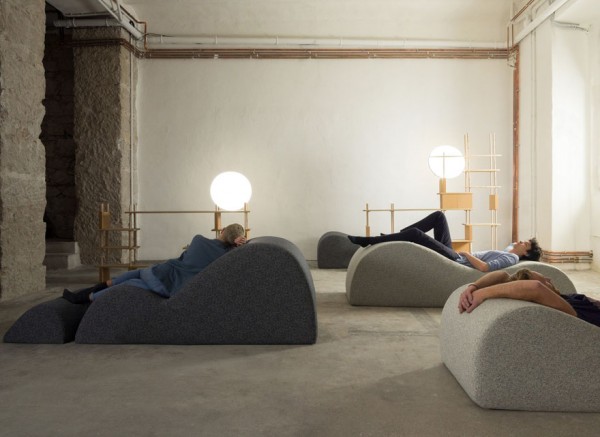 You would be surprised to know how much a little afternoon snooze can actually help you out with your productivity throughout the rest of the day. A temporary installation that was set up in Dubai by French furniture brand, Smarin, allowed visitors to stop and take a short nap. The set-up design included soft dune-shaped lounge chairs.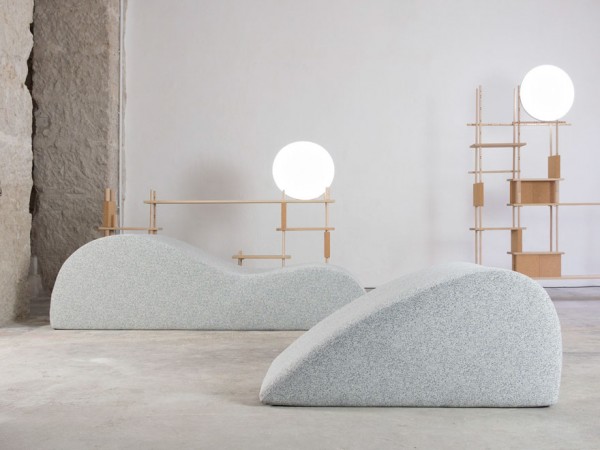 The spot located in Al Quoz, was opened from early March and was closed on the 31st of that same month. Named, The Nap Bar, the pop-up by Smarin was considered as a placed that will offer those with heavy eyes a perfect place to rest their head for as long as they wish.
"I had the idea for the Nap Bar because when I'm walking in big cities, sometimes I take a break with a coffee but actually I need more of a real break," founder Stephanie Marin, says.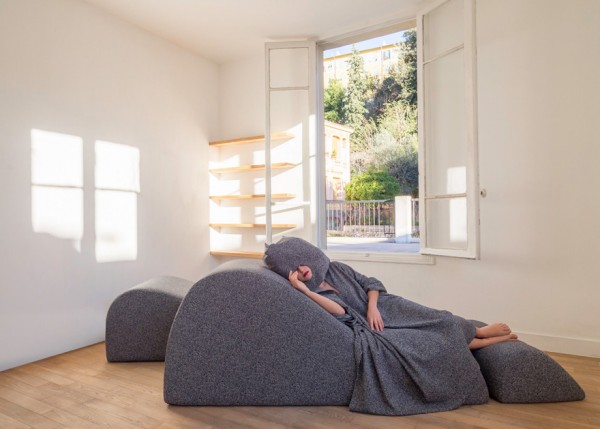 To expound on what is included in the entire package, visitors are given a rather comical looking pillow and poncho combo, as well as relaxing drinks and lullabies. Open from 10am – 7pm at the Zumbotel Lighting warehouse, The Nap Bar was opened to all and can even be booked by groups to hold slumber parties.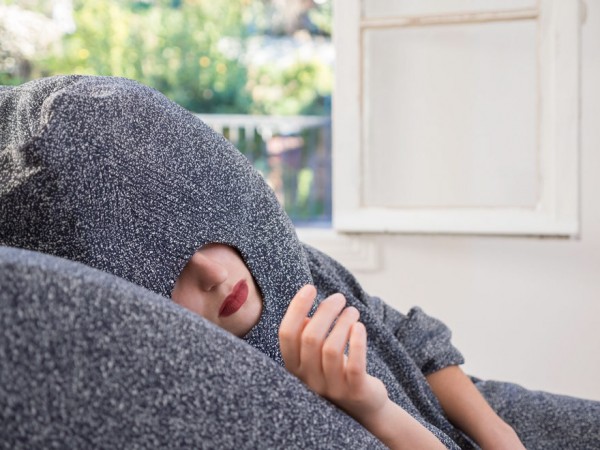 The initiative by Smarin is part of the Artroom, Collective Loft exhibition which is curated by Antidote Art & Design. It will  showcase Smarin's ingenious furniture which is geared towards the ultimate in relaxation. These include 'Dunes', contoured foam bed-like chairs; Kairos lights which flit on and off in line with an encouraged breathing pattern; and several types of mobile designed to lull you to sleep. Check out smarin.net for more information about The Nap Bar.