New Zero Scooter Is A Ninebot, Segway & Vespa All-In-One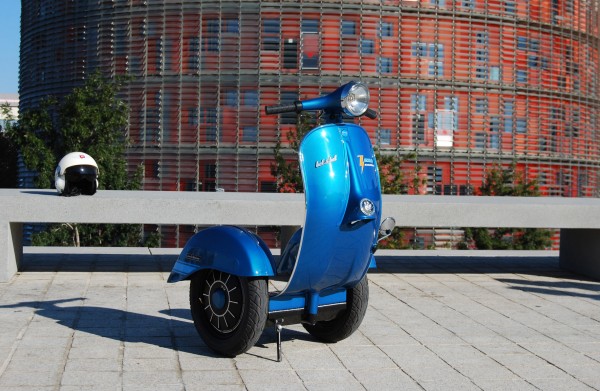 We all love Segways and we all love Vespas, but have you ever seen a hybrid Segway and Vespa? If you haven't, can you imagine two of your most loved riding devices being combined into one? Well, imagine the new Zero Scooter for that, a union of the two lightweight motorized vehicles.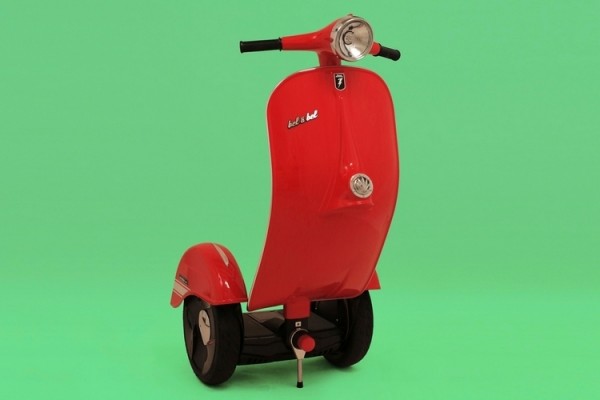 Designed by Bel & Bel, the custom kit is based off the self-balancing Ninebot. It mimics the Segway's form factor and takes its design aesthetics from the iconic Vespa. Like the original Ninebot, the Zero Scooter's full riding specs include two 1,350-watt motors powering it to speeds of up to 12.4 miles per hour and pushing it to climb inclines up to 20 degrees and a 55-volt battery can keep it running for just a full hour of operation. You will have to give the battery around 3 to 4 hours on the plug for it to fully recharge.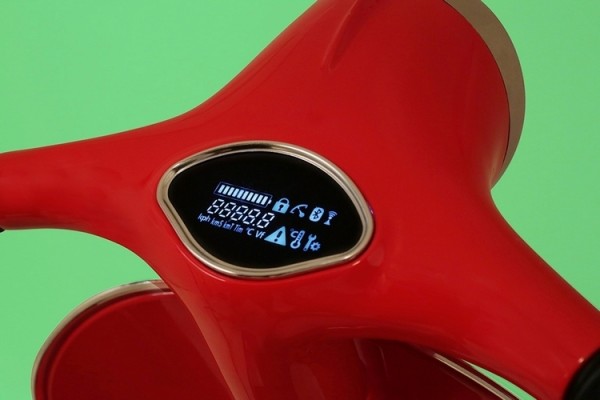 The cool scooter can be easily carried around of you need to as it weighs just 55 pounds. Though it weighs this little, it structural strength that allows it to still support riders of up to 220 pounds, should not be underestimated. Other features include 16-inch Michelin tires that offer decent shock absorption, an accompanying app for fiddling with ride settings, and an optional larger battery that doubles the operating time.
Pricing for the Zero Scooter is €5,950. A cheaper conversion package is offered for those who already have a Ninebot.