Love Your Bed Too Much? This Suit Is Your Dream Come True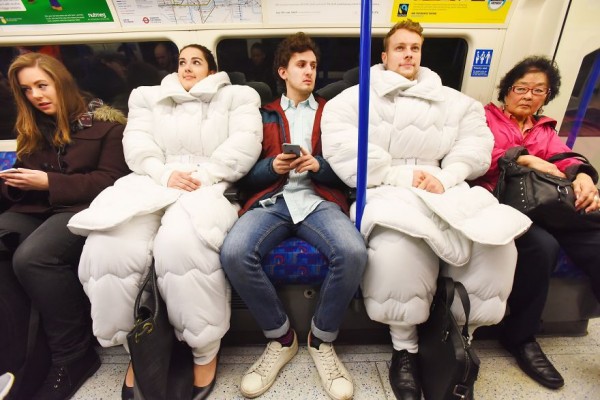 This past Sunday, Brits had to fast forward their clocks by one hour for their Daylight Saving Time practice. That means that they had to lose one hour of sleep. A hotel called Jury's Inn Hotel Group however made the best of this by creating the first ever suit and duvet combo called THE SUVET, just to help the nation reclaim their lost sleep. While the nap-enhancing clothing was meant to help out the Brits, it will surely serve helpful to a lot of us from other parts of the world with sleeping while on-the-go.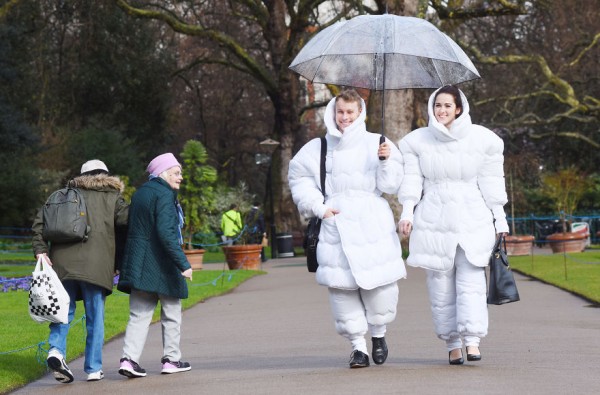 The suit which was created in collaboration with a costume designer, is a bright-white two-piece garment that has a snood-like padded collar that doubles as a pillow.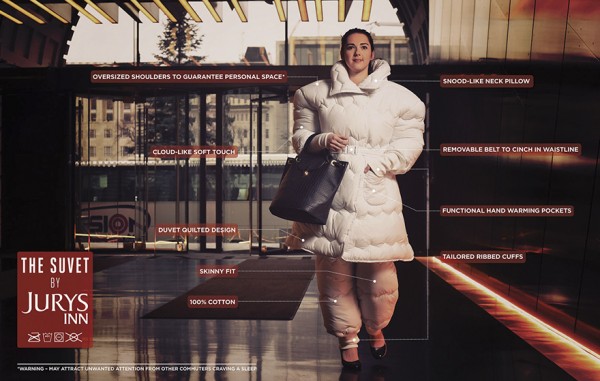 The designer of the suit, Wendy Benstead, said: "As a nation of workaholics, things like fatigue, lack of sleep and even the comfort of our beds can make getting up an arduous task, so we've created THE SUVET. <…> If there is enough interest in this prototype we will definitely consider putting a limited edition run into production – after all, who doesn't like the thought of a duvet day, every day.