A Completely Transparent Slide Is Being Placed On The Side Of A 1,000-Foot Tall Skyscraper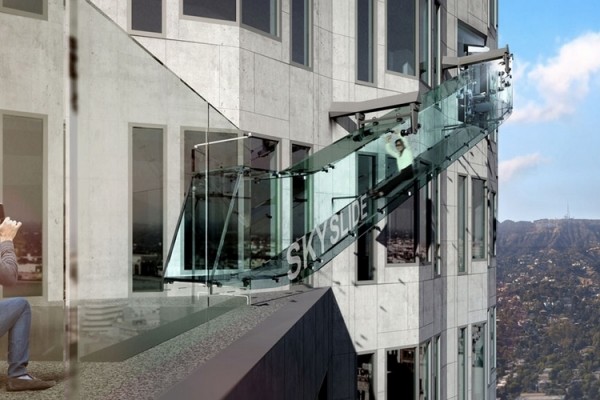 Some of us might find some slides not so thrilling because they are short and have no scare factor to it. If I should ask you to name some effects that would really have you screaming for the entire ride of a slide, you would probably say dark with flashy lights, spooky music, and sharp dips and turns. In my opinion, this slide that is made from glass and perched 1,000 feet over downtown Los Angeles, would be the ultimate scare slide. This will be the main attraction for the upcoming SkySlide.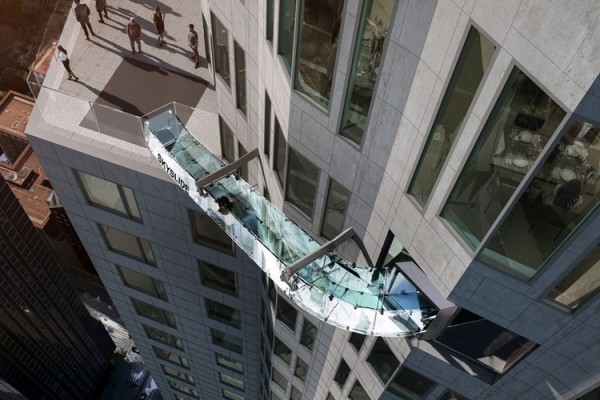 Currently still under works is a 45-foot slide that is completely transparent on all sides. The slide located outside LA's US Bank Tower allows you to see the bustling city streets below, the rest of the cityscape right across, and the California sky. You may have went down a slide hundreds of times in your childhood, but trust me, this one is going to be totally different.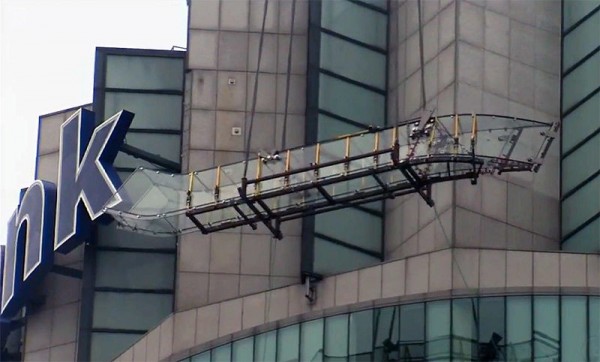 To be exact, the Skyslide will be situated right between the 69th and 70th stories of the US Bank Tower, as you slide from one floor to another. All that separates you from the sky is a sheet of glass, making the a short, thrilling ride. The SkySlide is slated to be part of the OUE Skyspace LA, a new rooftop complex being built at the tower. This will also feature an observation deck and a restaurant for enjoying tasty food and the good view after a thrilling trip down the slide.
Skyslide is slated to open in June 25. Tickets are $25 to enter Skyspace, with a turn on the slide costing another $8.