Domino's Looking To Use Autonomous Robots As Their Pizza Delivery Guys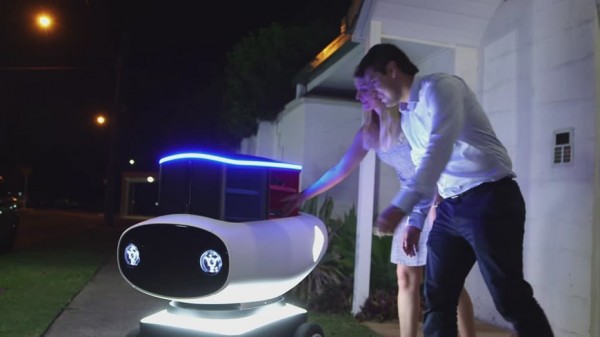 In a statement made by Domino's, they shared an interesting announcement. They said:
"Imagine a world in which your pizza is delivered by a driverless vehicle. A world in which you collect your piping hot Pepperoni Pizza and Garlic Bread from the compartment of a four wheeled robot named DRU. It might not be as far off as you first thought."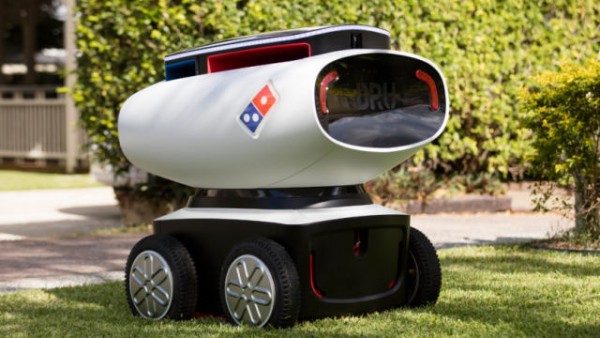 Yes, it means exactly what you think and the next time you order pizza the delivery guy that you're used to might not be the one to make your delivery. The new 'delivery guy' by Domino's is said to be an autonomous pizza delivery vehicle called the DRU (Domino's Robotic Unit). The quite friendly-looking robot features a heated compartment that aims to keep the pizza hot, and a cooler to keep the drinks cold.
As for navigation, the bot can be controlled through a tablet and it is guided by a base platform sourced from the military. With minimum effort required from employees, the technologies combined created a vehicle with the ability to follow semi-autonomous directions to the customer's house, make the delivery and return to its base. Domino's ensured that "surveillance and security" technology will also be incorporated into the pizza-filled robots as there are concerns as to how people on that will share the streets will react to running into one.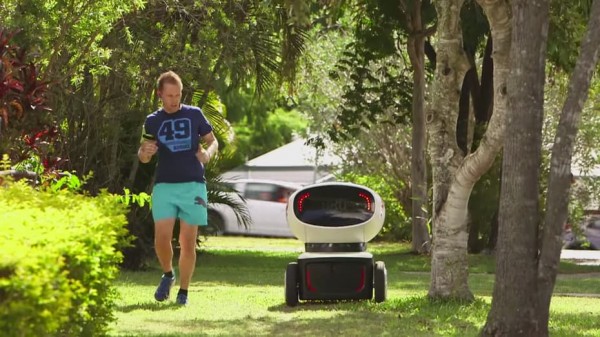 While the company has announced the new technology globally, picturing the little robots taking the streets to make deliveries seems somewhat distant. During the company's test that proved successful, a number of legal issues arose and therefore needs to be resolved by Domino's before this automaton is put into operation.
It is worth noting that this is not the first time a company has decided to invest in innovative delivery technologies. Last year, Amazon unveiled their new drone delivery system, the Amazon Prime Air.