This Futuristic Prefab Home Is Simply The Future Of Comfortable Mobile Homes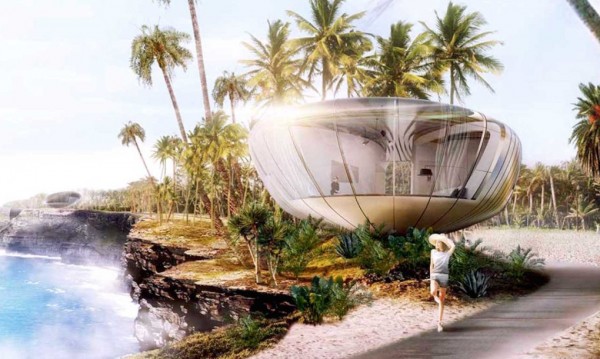 There are not many mobile homes that can match the comfortability offered by a stationery home. An architect named Fernando Romero of FR-EE created an elliptical prefab home that can intelligently adapt to just any environment or location in the world. The Nest Pod created for Revolution Precrafted, a prefab building company known for commissioning starchitect designs, is a limited edition that would be manufactured more like a car or plane, rather than a typical house.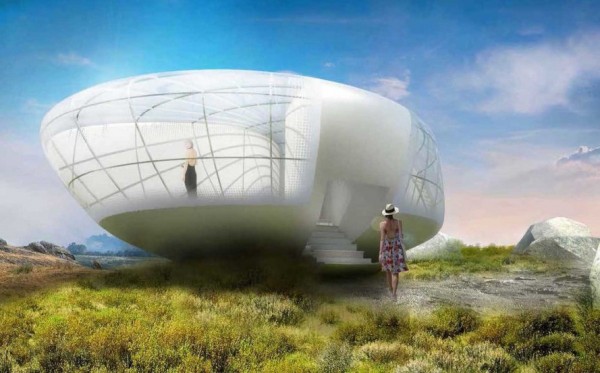 To minimize site impact, the elliptical 95-square-meter Nest Pod is elevated off the ground and it opens up via a retractable staircase and hatch door. Panoramic views of the outdoors are also maximized as the prefab facade appears to be mostly glazed.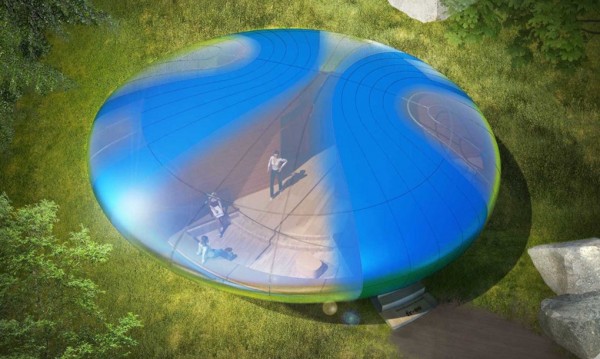 "Derived from the elliptical forms found in nature, the home responds to it environment with a slight shift of the main horizontal axis, which provides passive shading on its most vulnerable sides," says Romero.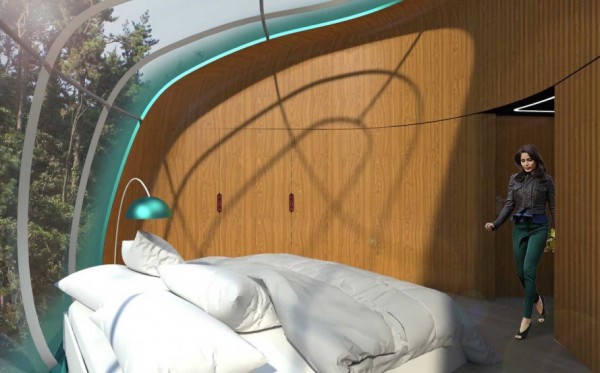 Natural ventilation and social interaction are optimized as the curved interior spaces are split along a North-South axis. Each pod would comprise a pair of bedrooms, a dining area, and a living room. The prefab home would be customizable to the homeowner's needs, from changes in the materials palette to the number of rooms included. There's no word on how much this prefab home would cost, but Revolution Precrafted invites all inquiries online.