Check Out The World's First Bendable Smartphone – ReFlex!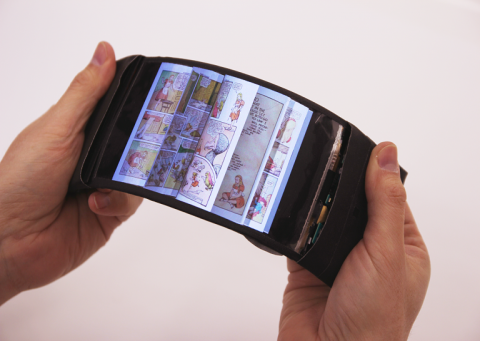 Although it is still just a prototype, a group of scientists from Queen's University may be onto successfully creating the world's first bendable smartphone. The prototype, which they call ReFlex, is aimed at revolutionizing the way we communicate with a smartphone.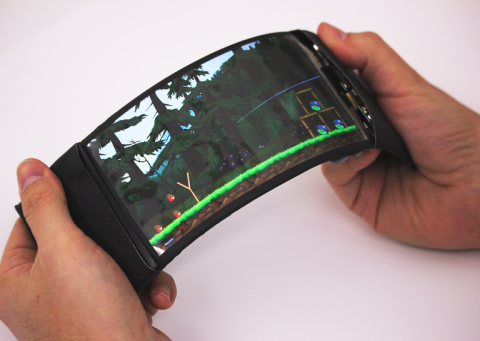 The flexibility of the ReFlex would offer a great experience when doing things such as reading a book as similarly to when reading with an actual book, you would just bend it to spin the pages. As for gaming experience, bending the screen would send a bird launching into the air when playing 'Angry Birds', for example. The sensation of bending to flip pages when reading and other actions is made more interesting thanks to the systematic vibrations that also occur. The smartphone is built with voice coils that can produce the tiniest amount of vibrations which will increase the ability of the phone to behave like real objects.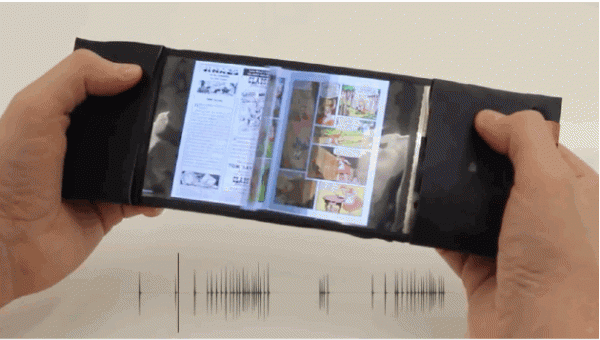 "When a user plays the 'Angry Birds' game with ReFlex, they bend the screen to stretch the sling shot," the coordinator of the ReFlex development and director of the Human Media Lab at Queen's University, Dr. Roel Vertegaal, said. "As the rubber band expands, users experience vibrations that simulate those of a real stretching rubber band. When released, the band snaps, sending a jolt through the phone and sending the bird flying across the screen."
Technology with bendable screens is actually not a new thing. Recently, LG released their flexible screen that can be used as a TV or a display. The smartphone by the Queens University scientists is expected to be ready for the mass market in the next five years.