This Tetrahedron Super Yacht Is Definitely What We Would Describe As Something From Outer Space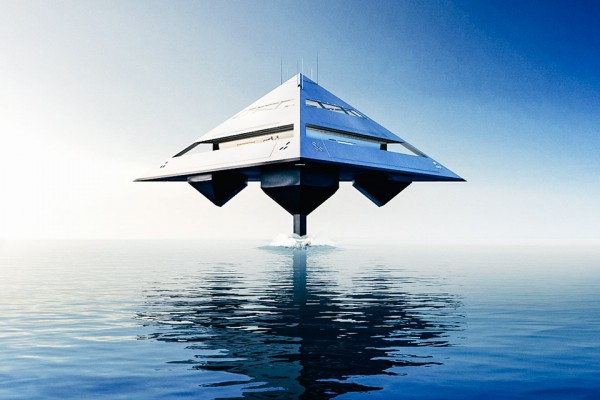 This innovative luxury superyacht is exactly what you will describe as something from outer space as the pyramid-shaped superstructure appears to hover over water. Traditional yacht designs are flipped with the radical concept promoted as aviation on the sea by a London-based architect. Called the Tetrahedron Super Yacht, the spaceship-looking vessel is placed some feet above the water thanks to a vertical strut that is attached to a submerged torpedo-shaped bull. It features just about all the luxuries you would expect a multimillion-pound ship to retain.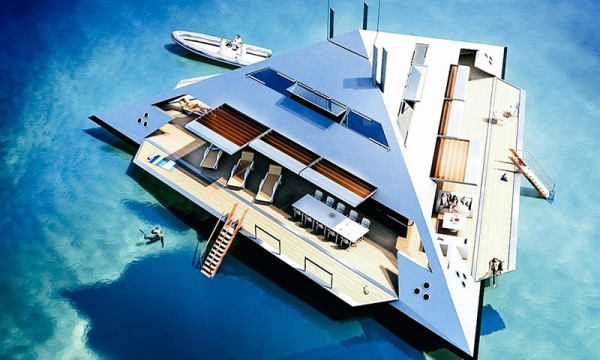 In addition to the spacious sun decks, outdoor dining area, water toys and the set of retractable stairs that go into the sea, the yacht designed by Jonathan Schwinge is made from carbon fibre and duplex stainless steel. With a measurement of 70.8-ft, the pyramid with four faces and six leading edges can accommodate six passengers and four crew members. It has a take-off speed of 15 knots (17.2mph) and a 'flying speed' of 38 knots (43.7mph) above the water line, with a range of 3,000 nautical miles. The yacht is more than just a beauty as even a smooth sailing travel is offered with its unique design that controls roll forces, pitch and heave, according to Schwinge.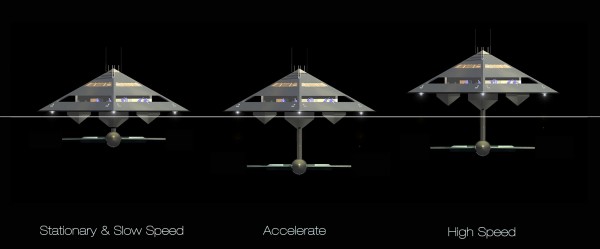 While the yacht would sit gently on three underbelly hulls at low speed, it would rise from the water as the hydrofoils rotate on the submerged HYSWAS (hydrofoil small waterplane area ship) hull at high speed. This hull was previously developed by a number of companies, with notable mentions of the Maritime Applied Physics Corporation in the US.
The project's cost was not released. The project manager is Marcel Muller of INMAINCO Visionary Marine Management and renderings were produced by EYELEVEL UK.