Hairstylist Does Colourful Hairstyles Inspired From Famous Paintings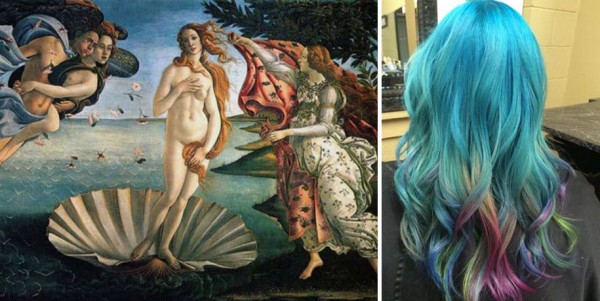 Birth of Venus by Boticelli
For most people, hair is like a work of art. You put a lot of time into for big occasions and at the end of the day, it should have everyone "goshing" over how neat or stylish it looks. The statement "hair is like a work of art", was however taken literal by this hair stylist. Ursula Goff's work is done with inspirations from classical paintings. The colour schemes she turns to roughly approximate the hues in famous paintings including Van Gogh's Starry Night and Edward Munch's The Scream. When her work is placed aside images of the painting, the resemblance is seen just by the arrangement of colours.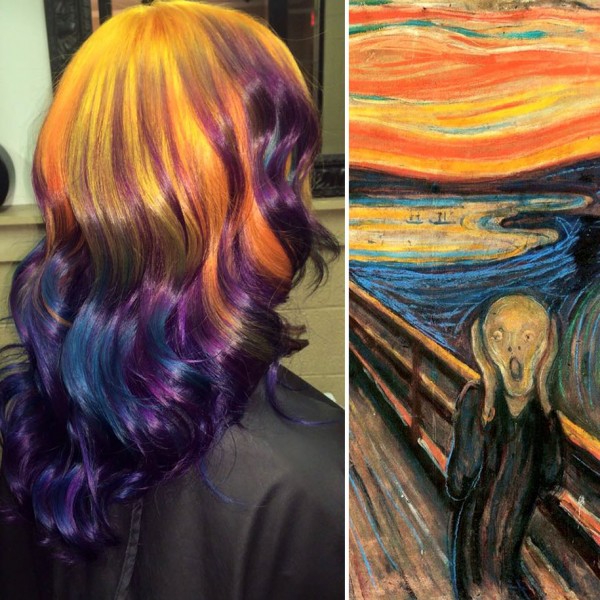 The Scream by Edvard Munch
Ursula Goff is a hair colorist from Kansas. "But I also have a degree in psychology, and I have a lot of random interests – some of them creative, some of them academic, and some of them are just miscellaneous," she wrote on her website. "I like science, social issues, politics, all different kinds of psychology (particularly behavioral economics and community psychology), other cultures and languages, food, homeschooling and unschooling and other aspects of education, art, music, and…lots of other stuff."
Check out some more of her work below.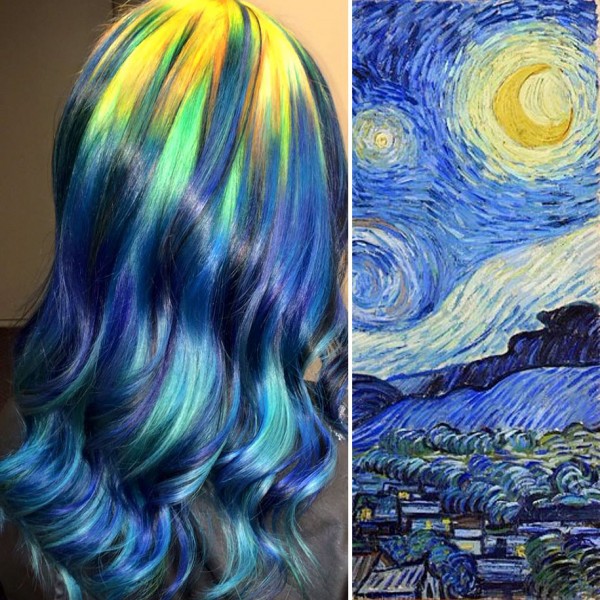 Starry Night by Van Gogh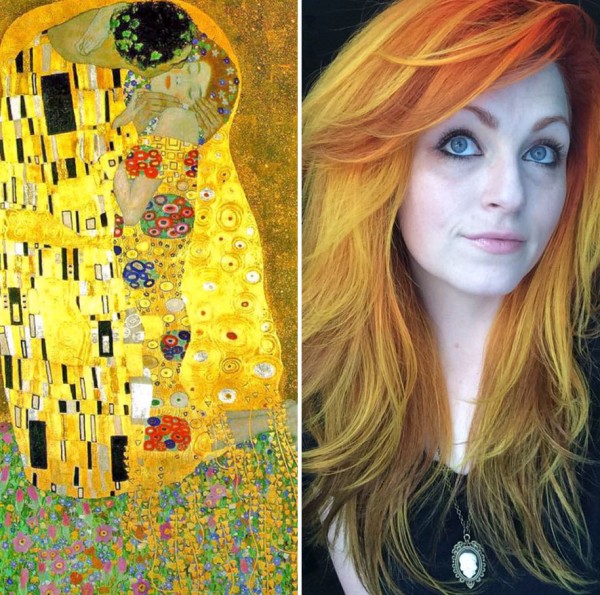 The Kiss by Gustav Klimt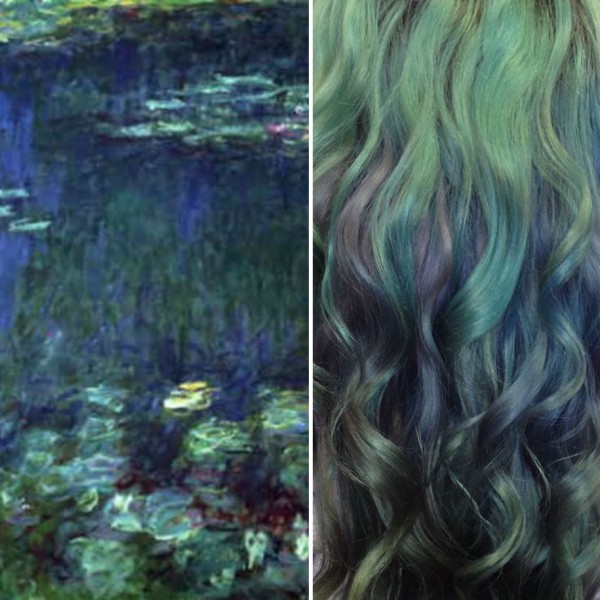 Water Lilies by Claude Monet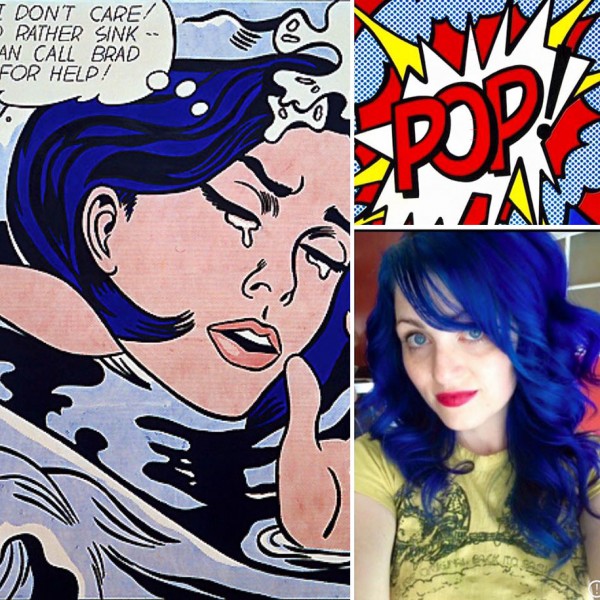 Drowning Girl by Roy Lichtenstein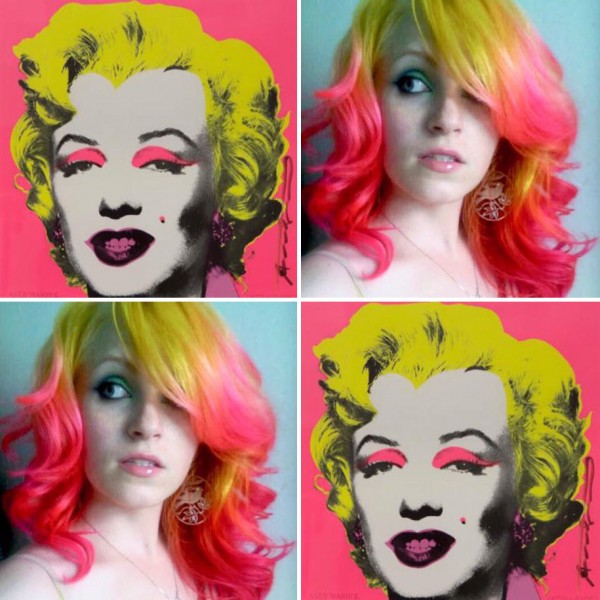 Red Canna Lily by Georgia O'Keeffe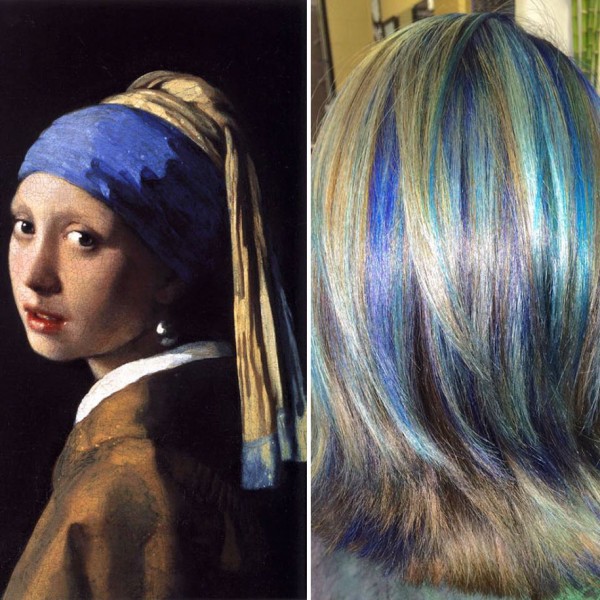 Girl With a Pearl Earring by Johannes Vermeer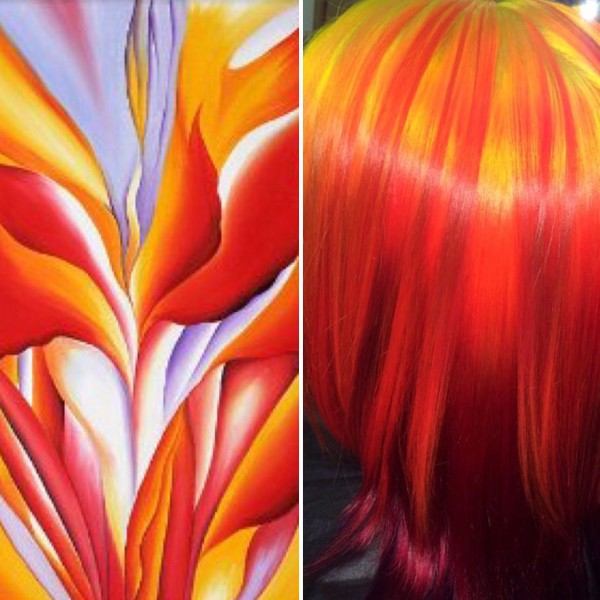 Red Canna Lily by Georgia O'Keeffe